AI Art continues to rapidly grow in popularity. In just a few steps, users can generate countless works of art all thanks to artificial intelligence. But what exactly is AI art and what is all the excitement about Niji Journey? Stick around for everything you need to know.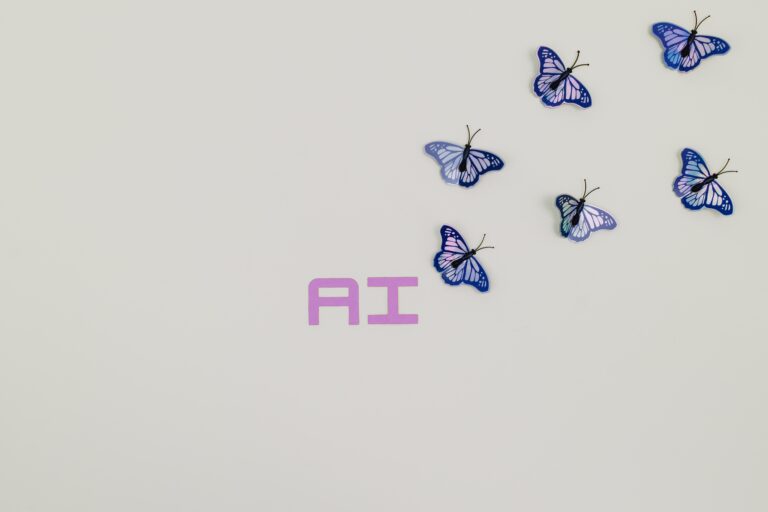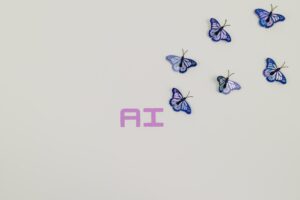 What is AI Art?
Whether you've been following AI Art for quite some time or have only just been introduced to its many capabilities by TikTok trends, there's no doubt that this revolutionary process is here to stay. AI art is an umbrella term for creative work that's generated with the use of artificial intelligence.
AI art can be created both with or without human intervention and has the ability to produce exciting works of art in 60 seconds or less. Artificial intelligence has helped contribute to photographs, videos, paintings, music, and more.
What is Niji Journey?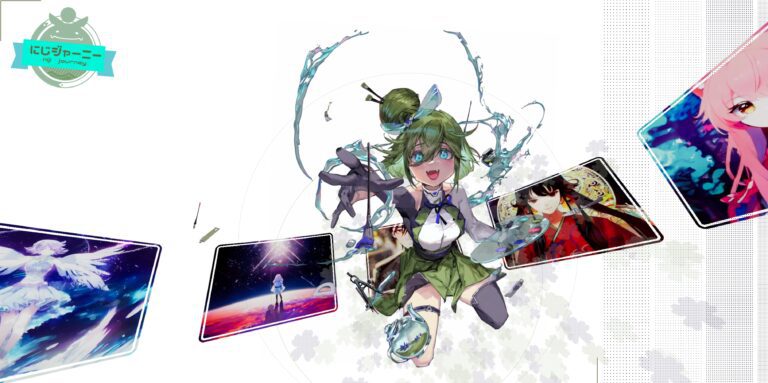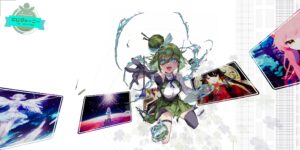 (Capture from Niji Journey official web screenshot)
Niji Journey is an exciting collaboration between Spellbrush and Midjourney. It produces anime-style artwork that's hugely popular with people from all over the world. The art that Niji Journey produces is custom-made specifically for the user, creating exciting and unique images.
Step 1-Find the official nijijourney website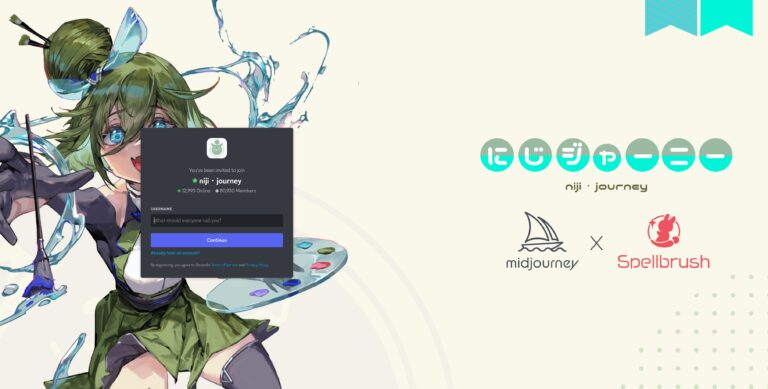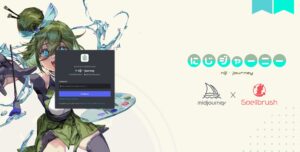 (Capture from Niji Journey official web discord invitation)
Niji Journey can create beloved chibi characters and more! This revolutionary image-creation tool can bring monumental visions to life, all through artificial intelligence. Niji Journey's Discord can generate images using niji through their various channels available.
Step 2-Join the Niji Journey Discord
Simply put in your name here, and you'll be added to the official niji Discord server group.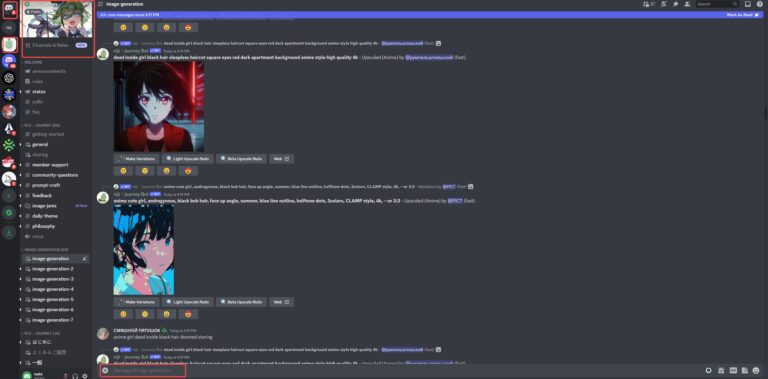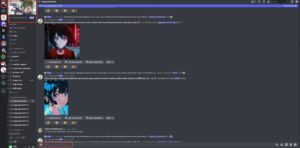 (Captured from niji journey official discord group )
Step 3- Insert your Prompt
Before you can type anything, you must first enter '/imagine '. Once a text prompt is entered, the image construction process starts on their bot. After you receive your results, you can upscale them using the provided U1, U2, U3, and U4 buttons. Images can also be adjusted with the provided V2, V3, and V4 buttons.


(Captured from niji journey official discord group to insert your prompt)
All you need to do is join their official Discord server to start generating images. By joining their official server, you can stay up to date with their various projects as well as interact with AI. The server contains information about rules, announcements, questions, and feedback.
To create your first image, simply click on one of the image-creating channels and insert your text prompt. This will then create four complete images.
Step 4-Save or Upscale it


(Captured from niji journey official discord group to save or upscale)
If you're looking to upscale your images, remember to use the U1, U2, U3, and U4 buttons. Each of these buttons corresponds to one of the four images produced, allowing you to make you tailor your images exactly how you want.
Meanwhile, we will discover that when you upscale the Mid journey generated images, the image will be added to some details that you do not need to. The images were already perfect for the users when they were first generated; they just wanted a high-resolution one as well. So, choosing a great image upscale will also be a good solution on it.  It will be the same as the Niji Journey. Refer to the Midjourny official Reddit topic post.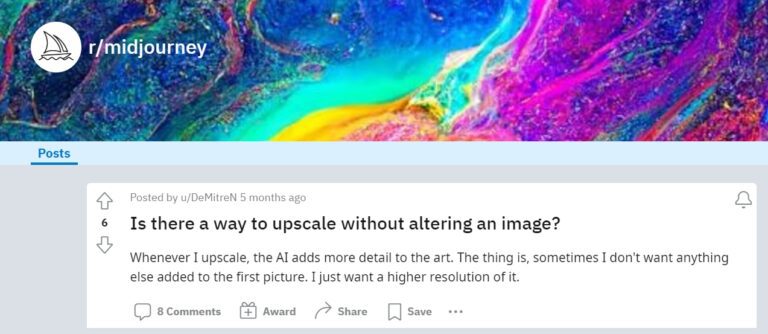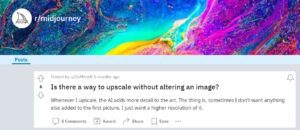 (capture from mid journey official Reddit)
In addition, I discovered the comments on this topic for this inquiry.


(capture from mid journey official Reddit)
How can we help?
One of the biggest problems with AI art is that the file sizes can be far too small for optimum use. While it's great seeing what Niji Journey can do for your images, it somewhat defeats the point if they're blurry and small.
With Nero AI, you can make the most out of your image with our image enhancement tool. Available on PC and mobile devices, our image enhancer can enlarge your AI photos with ease. Even better, the final result is clear, sharper and bigger than before. The process is quick and easy, allowing you to have your coveted images in no time!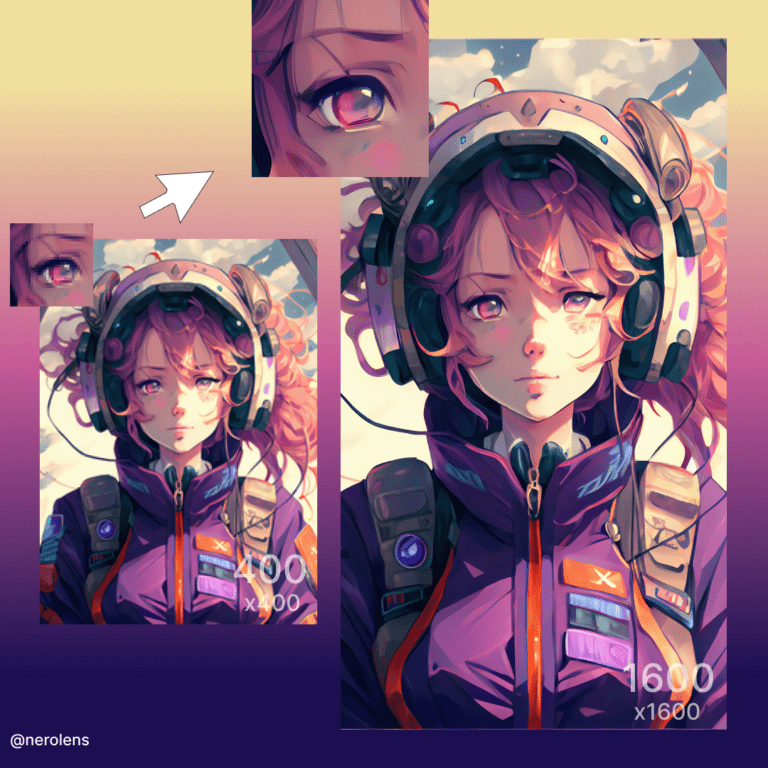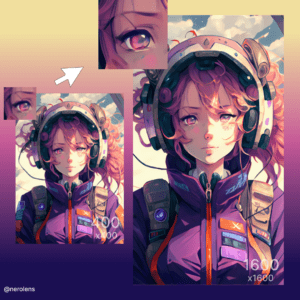 (image generated by niji journey, and upscaled by Nero AI)
How does Nero AI work?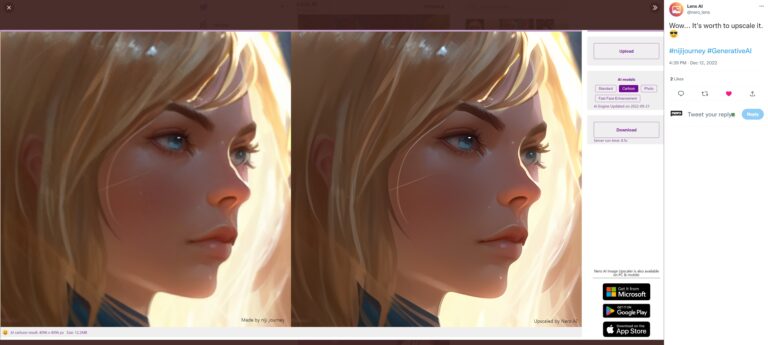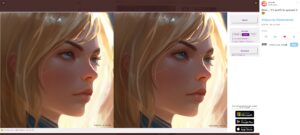 (share on the Nero lens official Twitter, https://twitter.com/nero_lens)
If you have a small image that you'd like to enlarge, simply head over to our website and upload your image. Users are welcome to participate in our free trial.
Nero AI is able to enhance AI art to 4K. Whether you're an artist, designer, student, or just an AI art enthusiast, our upscaling process is truly for everyone. Users are welcome to zoom in on any part of their photo to upscale it to clear and crisp 4K.