We have long admired artwork by some of the greatest artists in history. But have you ever imagined that AI could create fantastic and imaginative artworks similar to humans, sometimes even better than us? Recently, according to
CNN's report
, an AI-generated picture named "Théâtre D'opéra Spatial" won an art prize at the Colorado State Fair's annual art competition.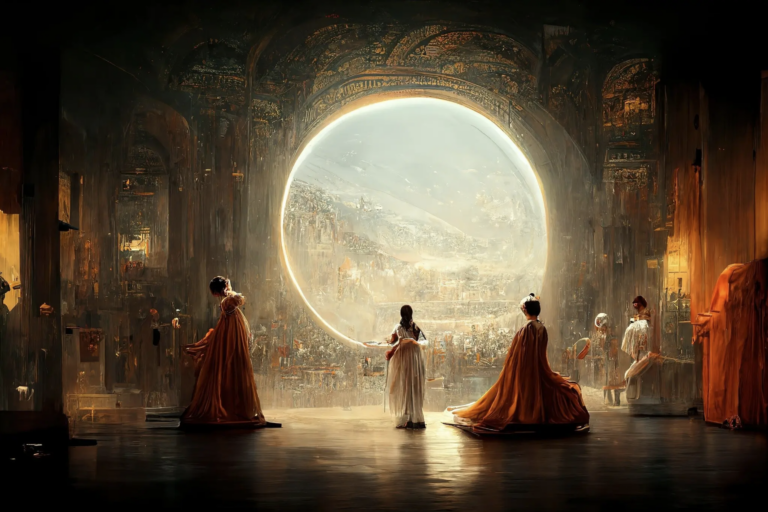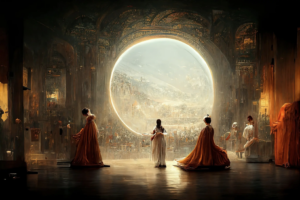 It was the first time an AI-generated picture won a human-held competition. Although it has attracted a lot of attention and criticism from other contestants, there is no doubt that artworks created by AI can be appreciated by most of us.
AI picture generators are more mature than we think compared to the old days. Famous ones like
Midjourney, DALL-E mini, NightCafe
, and
Artbreeder
have accumulated an enormous user base. People use them to generate pictures as their wallpaper, banners, headers, etc.
But how to adjust the generated pictures' size to fit your screen (iPhone, PC) size and not lose any clarity, especially if you want a 4K wallpaper? If you're curious about that, it's not as difficult as you might expect.
Step 1: AI image generators
Users can submit prompts to Midjourney, which are then translated into four images corresponding to the words. Customers can upgrade the best fit to a higher resolution image or try other options. Midjourney is now led by David Holz, a co-founder of Leap Motion. In 2022, Midjourney will be one of the best AI art generators widely available to standard users.
AI research facility The DALL-E, the first and most well-known AI text-to-image generator, was developed by OpenAI. The DALL-E 2 is currently captivating online users with its capacity to translate natural language into images, but it is in closed beta. You can put your name on the waiting list and hopefully get access to the online app soon.
In the meantime, you can use the DALL-E Mini, an open-source version of the original AI model that is freely available to the public. The machine learns descriptions by reading captions of other images online, which then applies to whatever phrase you type. You do not need to create an account to sign up, and you have an unlimited number of tries with your images.
NightCafe is another well-known brand in the field of AI art generators. It can create a variety of artistic mediums thanks to its distinctive preset effects, which include cosmic, oil painting, and more. It allows you to create an image in a remarkably brief amount of time. As a result, you can use the program for free (subject to some limitations) and buy the AI-generated artwork on the company's website.
One of the most well-known names among AI image generators is Artbreeder, a photo quality enhancer. The application allows you to create different image variants by utilizing machine learning.
Sceneries, animation figures, portraits, and various other types of artwork can all be created on a single platform. Another technique is the ability to change facial characteristics such as skin tone, hair color, and eyes. Animated characters can be created from photographs.
Another notable feature is that Artbreeder offers tens of thousands of images and allows you to organize them into folders. The results can then be exported as JPG or PNG files.
Step 2: How to generate a picture using Midjourney
First, you need to generate the initial picture using an AI generator. In this case, we will use the Midjourney as an example to guide you through all the steps you need to take when generating a picture by Midjourney.
Download discord and sign up for a discord account if you do not have one.
Head over to the Midjourney website and select "Join the Beta."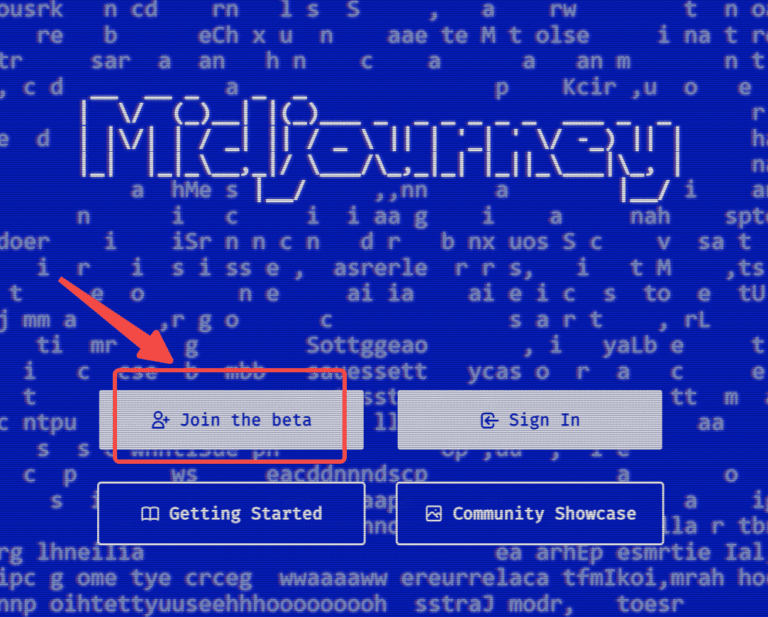 Select "Accept invite" when logged into your discord account.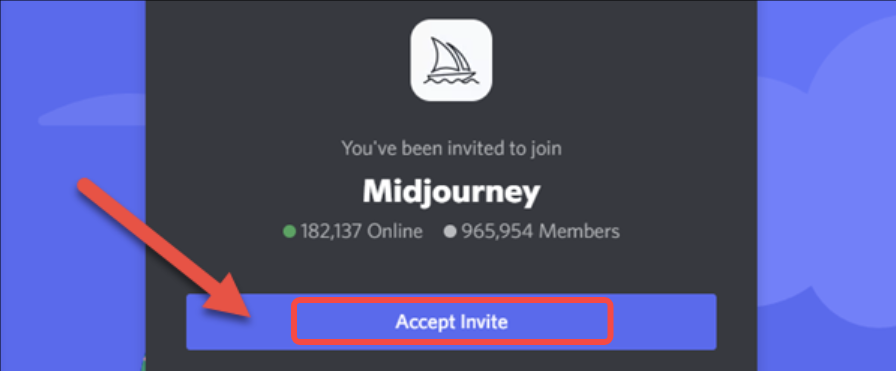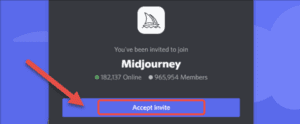 Before we get started, you need to know a couple of things. You begin with a trial that is free and has about 25 prompts. After that, if you'd like, you can purchase a full membership.

Select the "Newcomer Rooms" channels in the sidebar. And choose a room on that channel.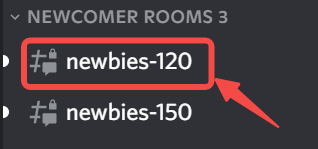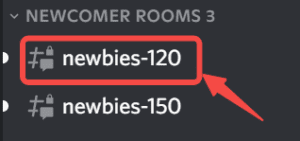 In the text box, enter /imagine, type your prompt, and submit it.


Once the images are finished, you can have four new pictures with nine options.
U = Upscale: Creates a larger version of the image.
V = Variation: Creates a new image based on the one you selected.
Refresh: Get four new images from the same prompt.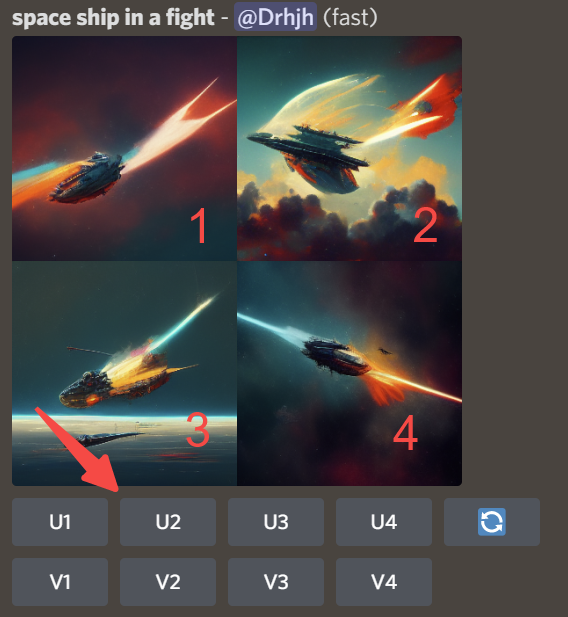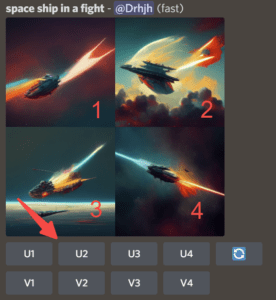 Like before, the results will be delivered in a new message. You'll have some new options to add more customizations or upscale the results to their highest level.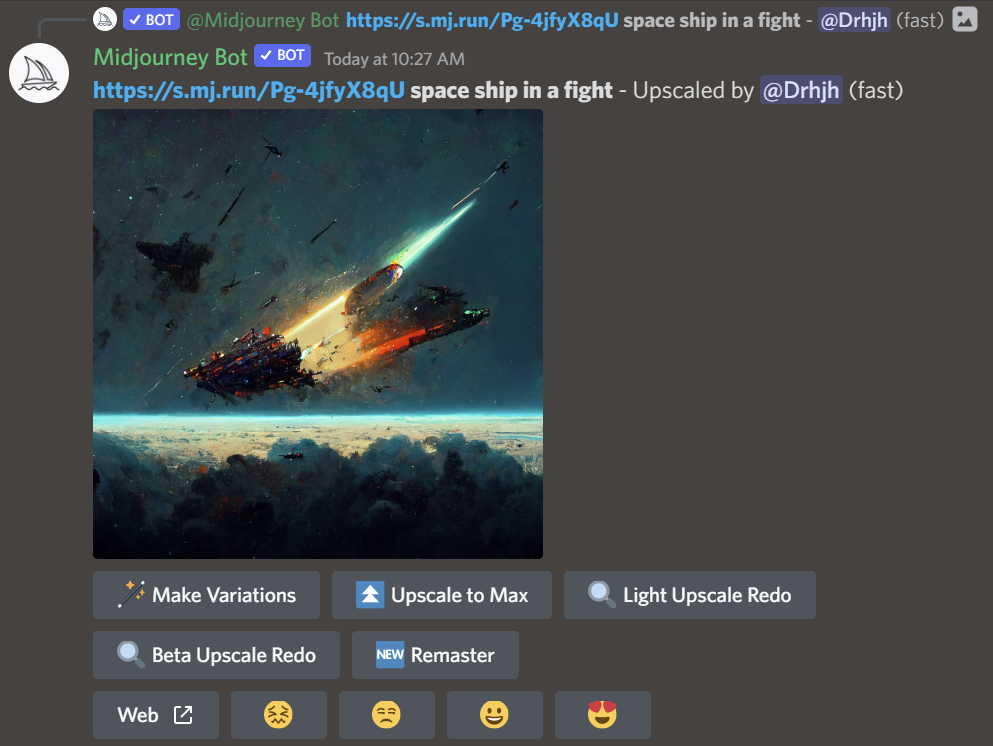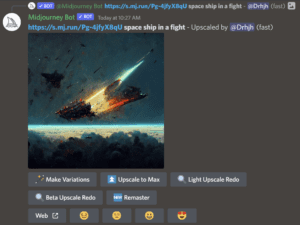 If you want to download the image, click the image and select "open original" to see the full-size image to save.


And there you have it, a beautiful and imaginative AI-generated picture from a line of description from the text. If you are still unclear about Midjourney, you can check out more details in this video: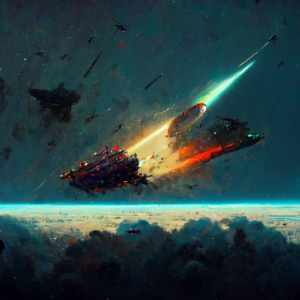 Step 3: Upscaling images to 4K
Next, we need to adjust the ratio of the image to fit our screen.
We will divide this part into two parts: PC wallpaper and iPhone wallpaper.
Because the scale of a 4k screen is 3840*2160, we can cut the original image to the ratio of 16:9 using Microsoft Photos, which is the same scale compared to 3840*2160.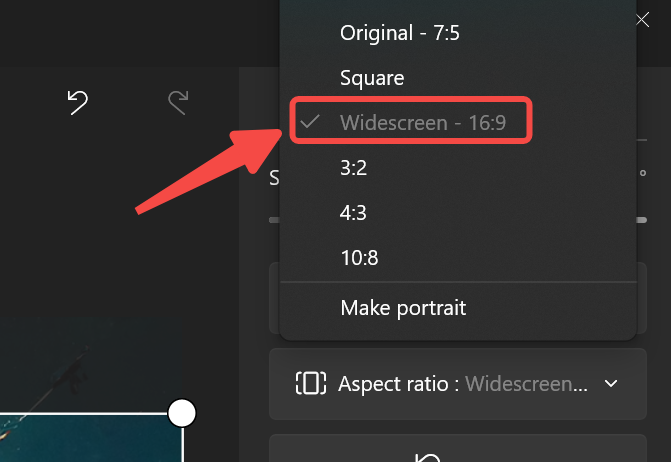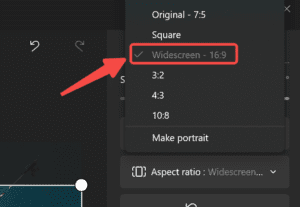 Save the edited picture and move it to the Nero AI Image Upscaler. Enlarge the picture to the 4K Resolution. (3840*2160)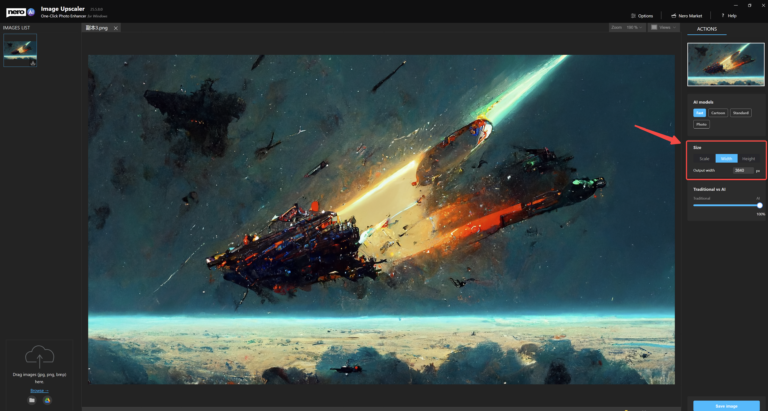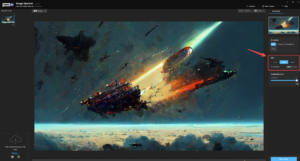 Select the "Width" on the left bar and change the output width to 3840 px. Then the picture can be changed to the resolution of 4K.
To make the picture clearer, you can switch to different AI models.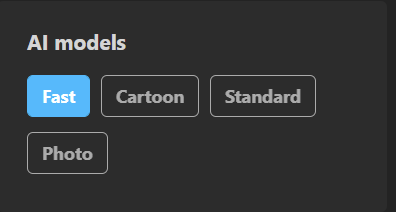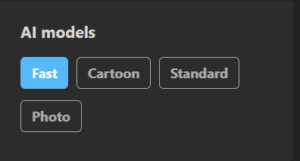 Finally, a brand new, AI-generated, 4K wallpaper is created.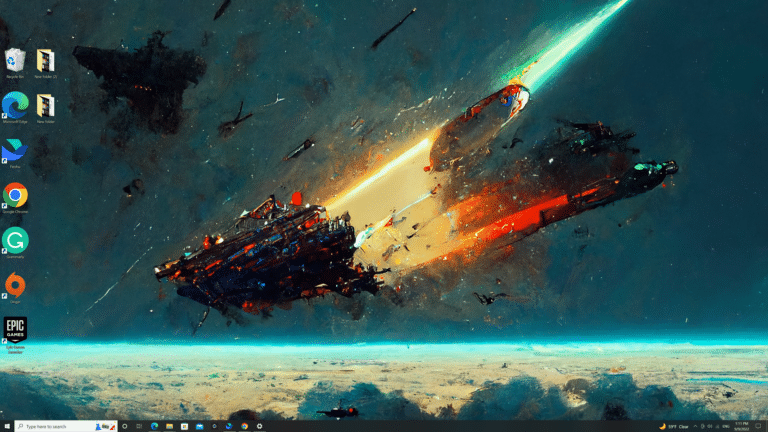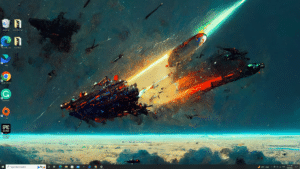 iPhone 14 Wallpaper:
Repeat the same steps to cut the ratio to 16:9, but remember to adjust the setting to make portrait so it can fit a vertical screen.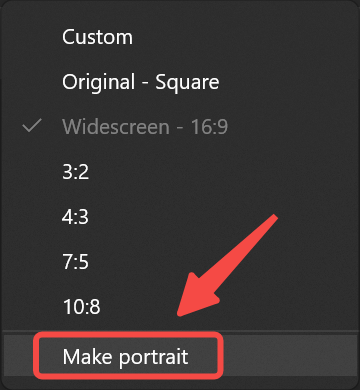 Adjust to the appropriate angel that you like, then import it to the Nero AI Image Upscaler to further enlarge your wallpaper.
Enlarge the picture to iPhone's Resolution. (New iPhone 14 Screen resolution: 2532*1170), change the "Height" first and the "Width" will be changed accordingly.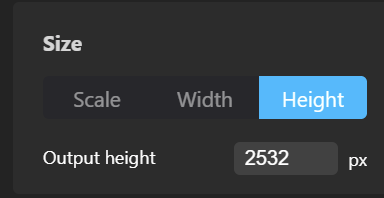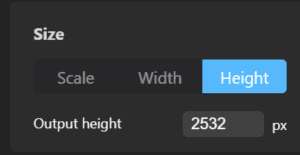 Also, you can switch between different AI models to get different looks. And that's all done.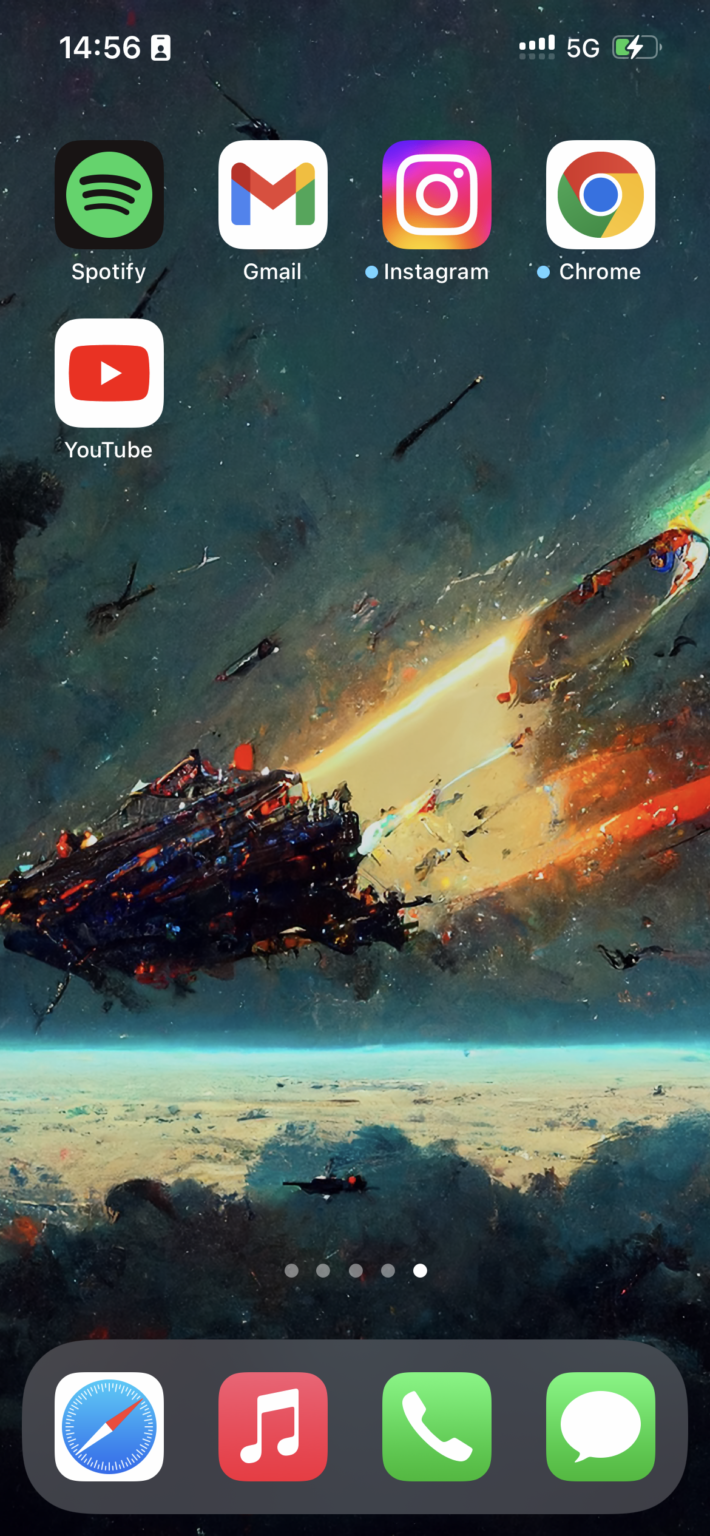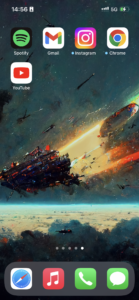 Wanting to enhance and create more incredible pictures? Let's create personalized wallpaper for your new
iPhone 14
. Take a look at our Nero AI image upscaler!!