Welcome to the digital age, where technology is not only transforming how we communicate but also how we have fun and express ourselves. One of the latest trends in this digital revolution is the ability to animate faces. Using the power of Artificial Intelligence (AI), you can now make a static image come alive, literally singing, dancing, or even saying your favorite quotes. How cool is that? Why Animate Faces?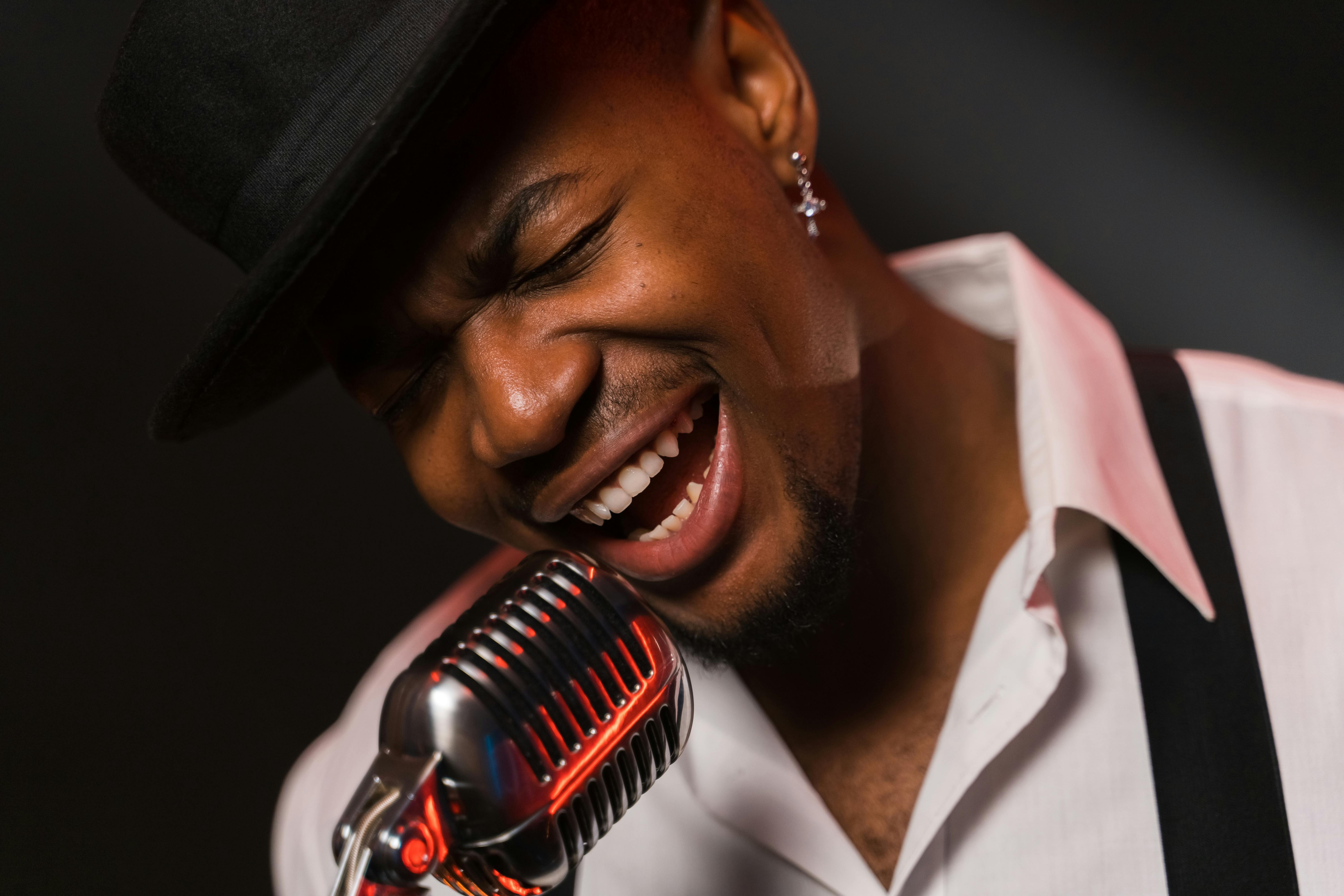 ‍Image Source: Pexels‍
Animated faces are not only fun, but they also offer a creative way to communicate. Whether you want to send a unique birthday wish, make your friends laugh, or even create a viral social media post, animated faces can do the trick. Thanks to the evolution of AI technology and the creativity of app developers, you can now animate faces with just a few clicks on your smartphone.
Unleashing the Power of AI
The magic behind animating faces lies in the power of AI. These smart algorithms can analyze a static image and understand the intricate details of a face. Using this information, they can manipulate the image, make a face move in sync with the music, mimic speech, or even recreate complex facial expressions.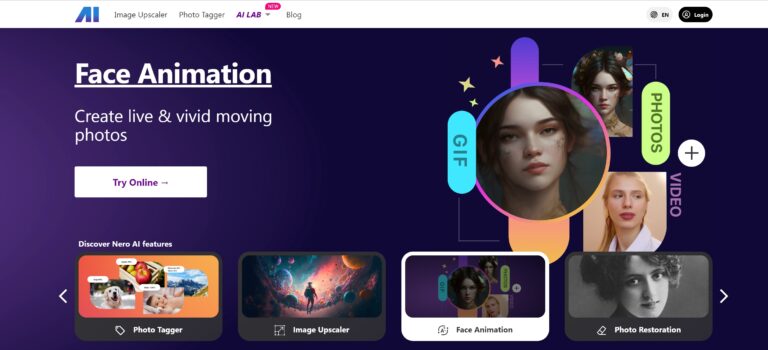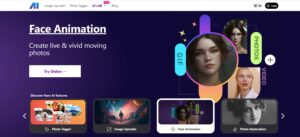 Pic from ai.nero.com
Among the various apps that offer the ability to animate faces, Nero AI Face Animation stands out with its unique features and user-friendly interface. This free online tool from the brand Nero AI allows you to turn any face into a singing sensation or a talking head. You only need an image and a demo video, and the app will take care of the rest.
How to Animate Faces with Nero AI Face Animation
Animating faces with Nero AI Face Animation is as simple as it gets. Here's a step-by-step guide to help you create your first animation: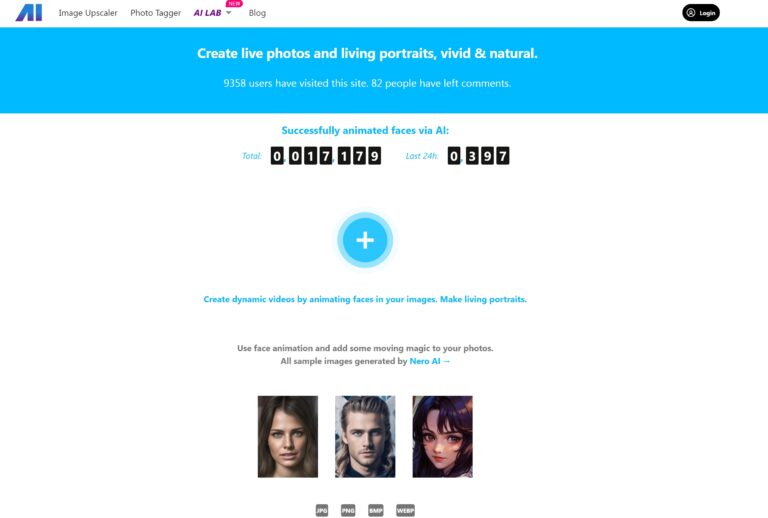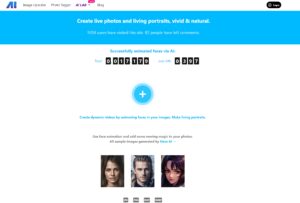 1. Upload an Image: Begin by selecting the image that you want to animate. It could be a photo of yourself, a friend, a celebrity, or even your pet.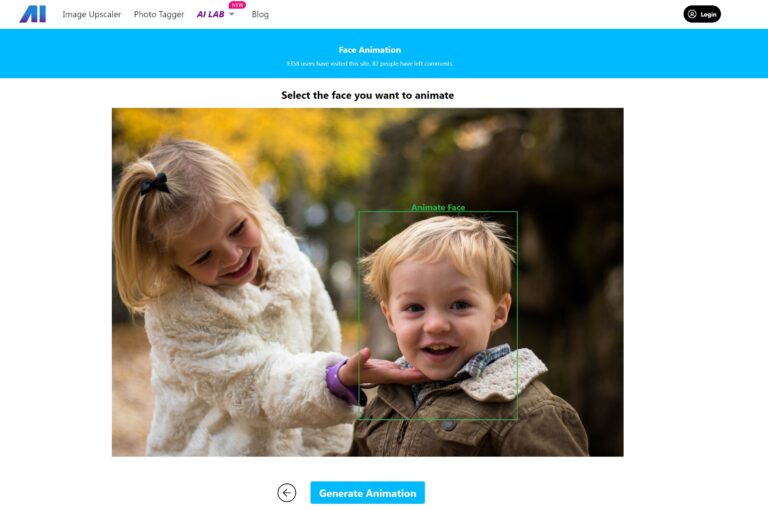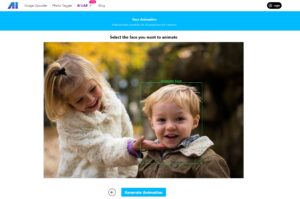 It can directly generate the animated face by hitting the "skip" button, after which Nero AI will assist you in recognizing the face and animating it. It will be completed in seconds.
You will receive a flawless cheerful boy animation.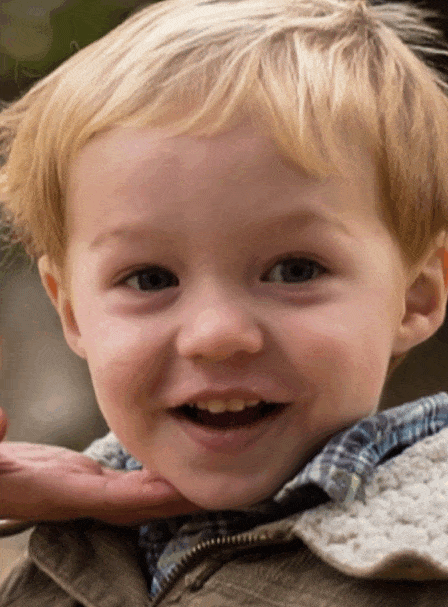 2. Upload a Demo Video(optional): Next, you need to upload a demo video. This video should contain a person's face performing the action you want your animated face to mimic. For instance, if you want your image to sing, the demo video should be of someone singing.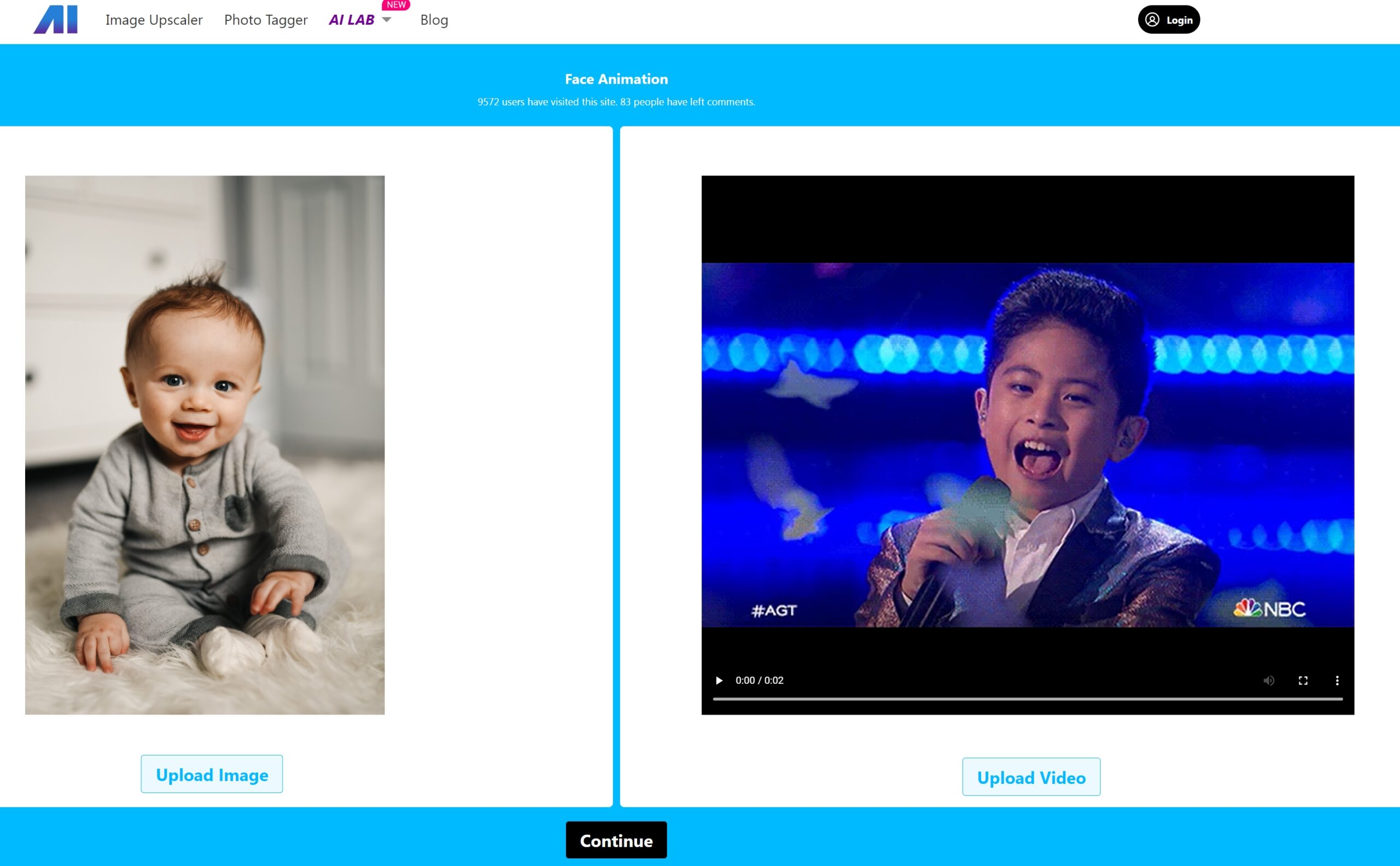 Then you'll receive a singing animated boy face, which is rather intriguing, isn't it? GIPHY has a lot of cute animations. You can choose one and then apply it in Nero AI Face Animation.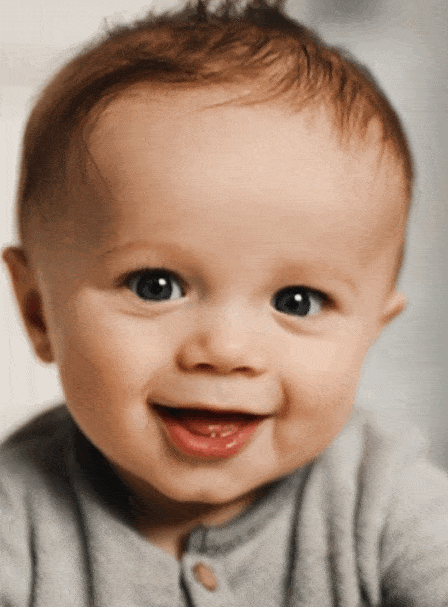 3. Sit Back and Watch the Magic: Once you've uploaded the image and video, Nero AI Face Animation will do the rest. The app will analyze the face in your image and the movements in the demo video. Then, it will seamlessly merge the two, creating an animated face video that mimics the action in the demo video.
Sharing the
Fun
One of the best things about Nero AI Face Animation is how easy it is to share your creations. With just a few taps, you can share your animated face videos on social media platforms like Facebook, Instagram, and TikTok. You can also send them directly to your friends via messaging apps. So whether you want to make your friends laugh or create a viral social media post, Nero AI Face Animation has got you covered.
What will your boss's happy face look like?#Face #Animate @NeroAI_ pic.twitter.com/IeafVTYh7i

— Nero Software (@nero_software) May 30, 2023
I converted my character in https://t.co/MDfNV4x0Ln
Try Nero AI Tool Free!#Image Upsacler #Photo Tagger #Face Animation #Nero pic.twitter.com/13Qod08thm

— Adek Ryzik (@AdekRyzik) April 8, 2023
Interesante mejorador de imágenes de https://t.co/xIPKoCq3Ge

Subí una imagen de un rostro generado por IA y le puso movimiento. pic.twitter.com/6NwBJuri3D

— Howard Roark ARCHITECT (@_Roark__) June 14, 2023
😝AI Face Animation Tool by Nero AI
✨Create live & vivid moving photos

👇Try for freehttps://t.co/FpdrOxi51j#AI #meme #AIart pic.twitter.com/DG2MycjsaR

— NeroAI (@NeroAI_) May 16, 2023
More from
Nero AI
In addition to Nero AI Face Animation, the brand offers a variety of other free AI online tools. These include Nero AI Image Upscaler for improving image resolution, Nero AI Photo Restoration for restoring old or damaged photos, Nero AI  Colorize Photo for adding color to black and white images, and Nero AI Avatar Generator for creating personalized digital avatars.
Conclusion
The ability to animate faces has opened up a new world of fun and creativity. With apps like Nero AI Face Animation, you can turn any face into a singing, talking, or dancing sensation. So why wait? Start animating and share the fun with your friends and family today!
It's a free app with no credits or subscription. Animate your face for free right now!