On the Internet, consumers can shop anytime and anywhere. However, the E-commerce business is more distant from customers and the products are less accessible than a physical store. As a result, when you start building your online store, it is crucial to consider the customers' feelings and to present your products expertly in the sales interface.
This blog will offer you essential tips to construct a customer-centric webpage and effective tools to help you better your performance.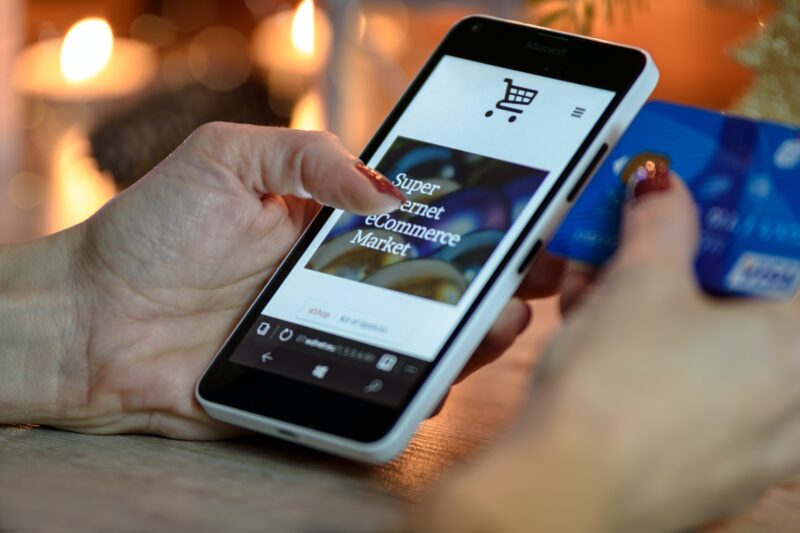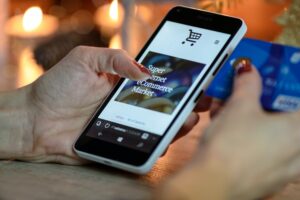 What to Define a Customer-friendly E-commerce  Webpage?
A Reliable Platform to Open Your Store
E-commerce entrepreneurs benefit greatly from a professional, well-structured shopping platform with high user activity. Large platforms such as Amazon, eBay, and Alibaba will guide you step by step to create the necessary store components in the early stages of store establishment. Furthermore, large platforms will have more loyal users and will expose your store to millions of potential customers, which is critical for new stores to gain customers. In the meantime, customers can easily find your shops online. So, remember to join those professional platforms!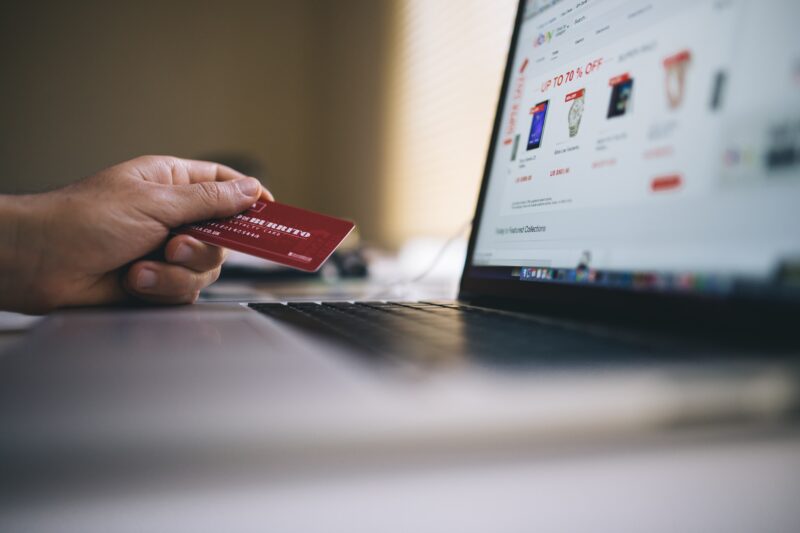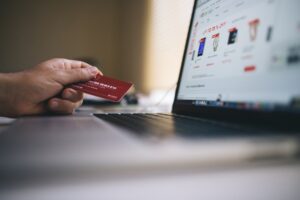 Picture from Pixels
Many researchers point out that making the first impression is one of the most fundamental components of successful interpersonal relationships and communication and they are hard to be reversed (The Importance of First Impressions, 2017). So does the relationship between customers and shops. 
It's clear-cut that when customers first enter the store, we need to leave them with a positive impression of the store, which leads to a positive attitude toward the seller and the product. The first step is to design an appealing and functional store homepage, and here are some key points: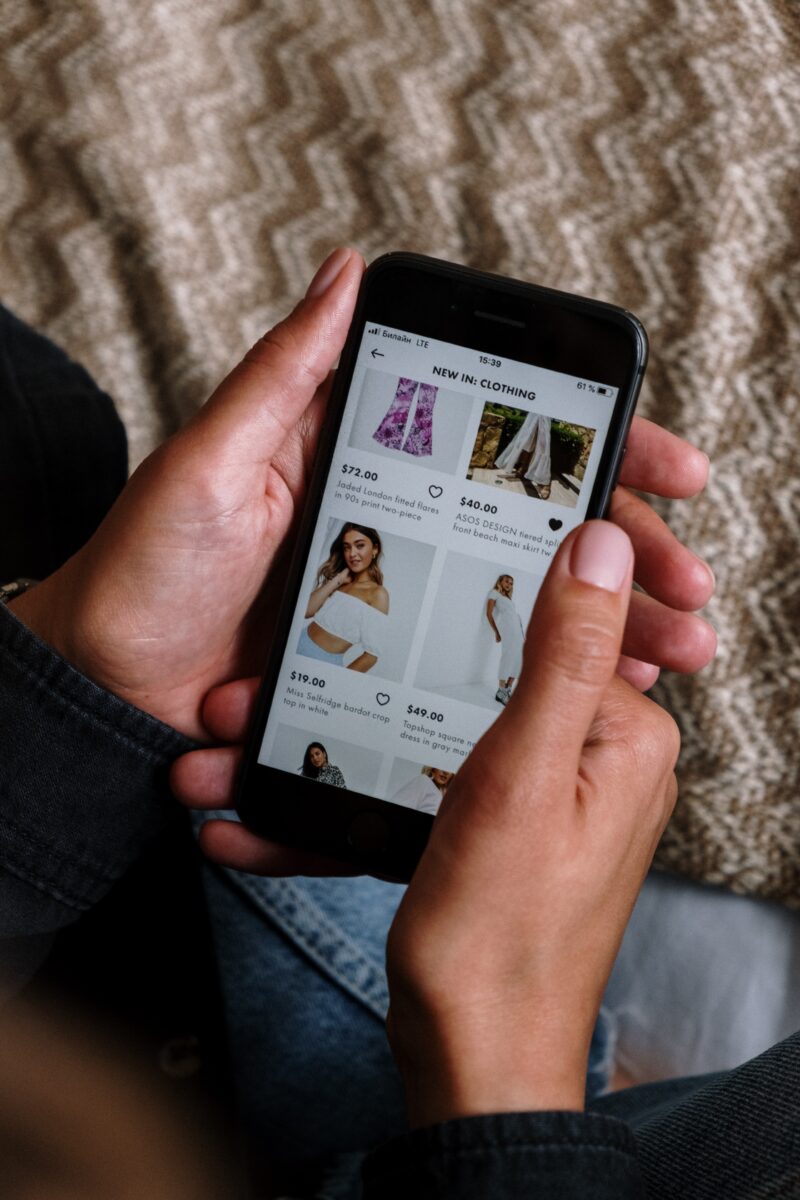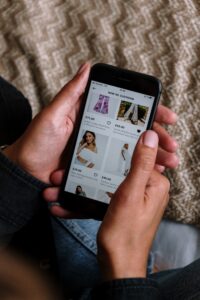 A seller uploads a detailed picture of the product on the e-commerce platform to attract customers to view is the beginning of online shopping. The photo determines whether the customer will buy the product or not. Therefore, as the picture of an online store is the core element of the operation, a clear and realistic product picture with details is the foundation of a successful online store.  Every E-commerce platform has its own strict demands for product description photos. For instance, according to Amazon's requirements for product description page photos: for each image, the product sold must be clear, sharp, not pixelated, and photographed in true-to-life color.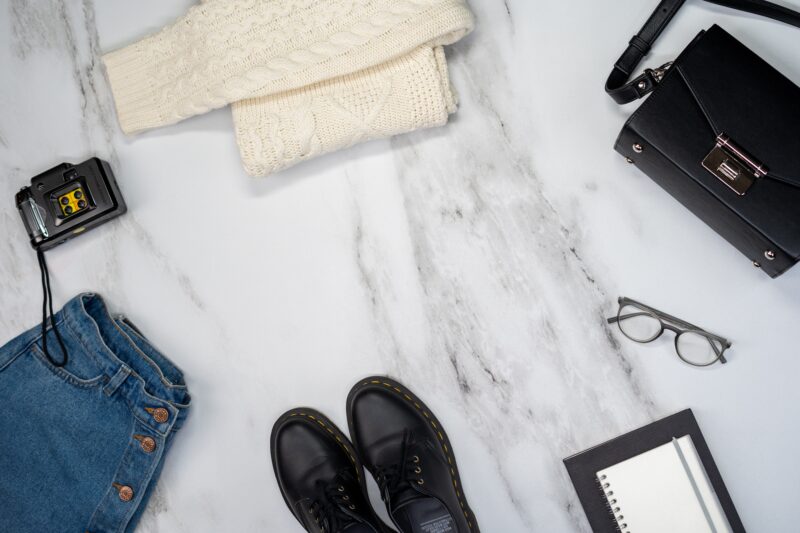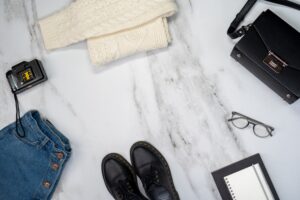 Utilize Social Media to Keep in Touch with Your Customers
Using social media to drive traffic to your store is a crucial but often overlooked step. The significance of social media for e-commerce can be seen in two ways.
First, merchants can use social media to monitor the direction of recent trends and consumer tendencies, and you can constantly adjust your store's operation style based on this information, or even target users and adjust your product design based on market trends.   
Second, you can use social media to solicit customer feedback and to share customer usage experiences. It is also an excellent platform for communicating with customers and developing a thoughtful brand image. You can, for example, make customer service staff friendly and lively to create a distinct brand image that will set you apart from other competitive stores.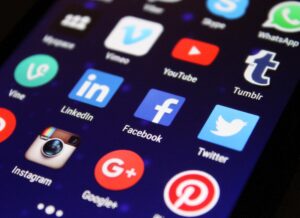 We carefully selected the 3 best tools to help you start to construct your webpage and create better customer experiences.
Introduction:
Many professional e-commerce companies hire professional photographers to take display pictures for their products. As a start-up, due to equipment and financial limitations, product images may become blurred or pixelated after enlargement, making it difficult to see the specific details of the product and leaving a bad impression on buyers. In such cases, using software for product image optimization to improve photo quality is also a money-saving and effective practice. 
Nero Lens Image Upscaler is an AI-powered image processing tool to enhance your low-resolution photos into high quality and enlarge them up to 400%. For Ecommerce Startups, a good image processing tool is essential for the store homepage, social media operations, and product images.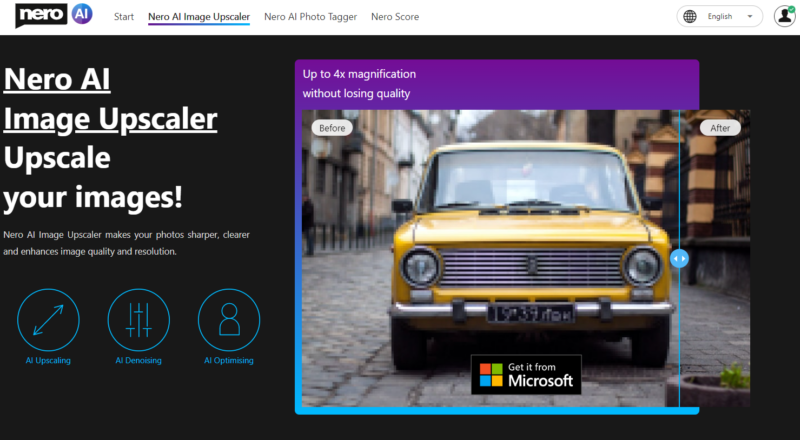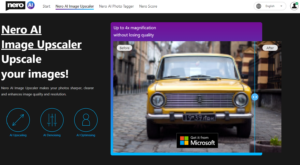 In the current version, Nero Lens support  "Cartoon" and "Standard" types. "Cartoon" model is specially designed for anime or cartoon image processing while the "Standard" model excels at enhancing real photos. 
Available platforms
1. Web: totally free
2. PC: subscription required when downloading photos without waterprint
3. Mobile app: subscription required when downloading photos without waterprint
Costs:
 Provides In-app subscription for unlimited upscaling.
 But it is kind of free because you can watch ads to earn image credits.
Tips: Sometimes Nero Lens' official Twitter
Key Features:
The photos taken are not clear enough, AI Image Upscaler can help you enlarge images with no loss of picture quality. The details of the goods can be clearly displayed, removing the pixelation problem after enlargement, and the model created by deep learning will restore the shape, color, outline, and even lines and textures of the goods, all of which can be clearly restored and can be clearly seen by consumers.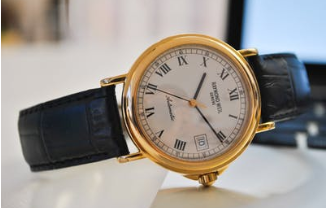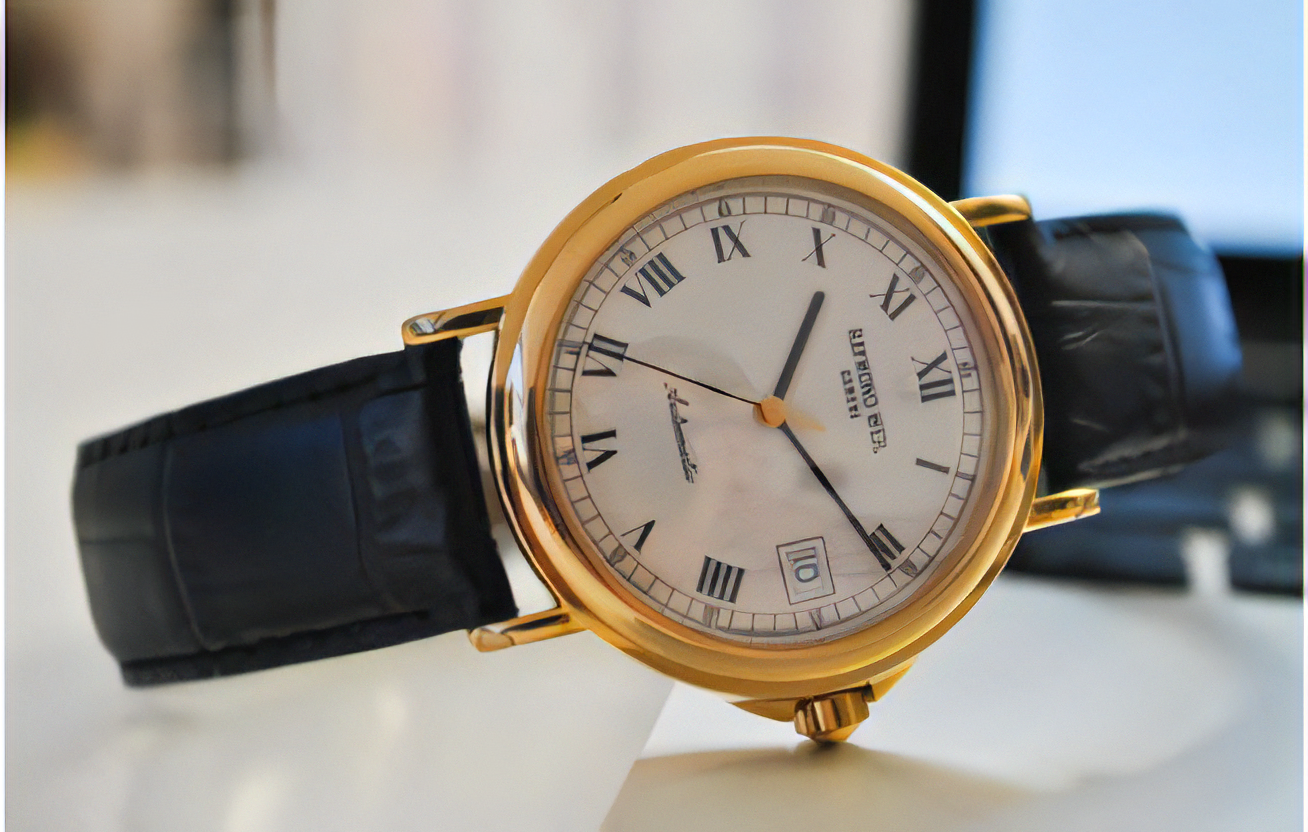 For example, if you are a store owner selling handbags, the material of the bag may be suede, crocodile, tweed, etc. After processing, the texture of the raw material can still be clearly retained, and the details will even be clearer than the original image.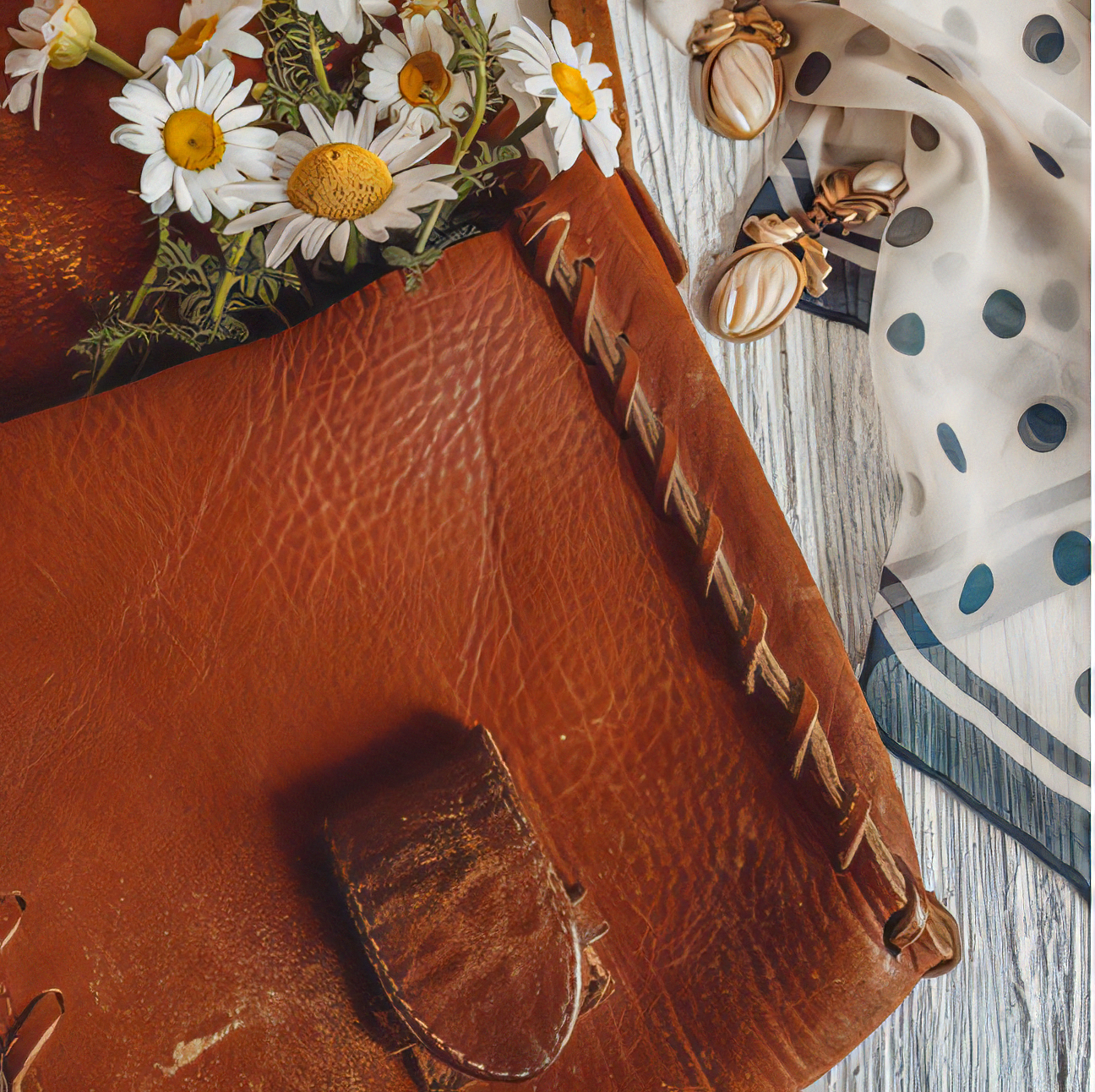 In addition to making the photos still clear after enlargement, Nero AI Image Upscaler can make the photos with high enough resolution still have noise due to the equipment and the light problem when shooting, the pictures with low image quality and noise will make your homepage look cheap when placed in the product interface, Image Upscaler can automatically reduce noise and sharpen the pictures, clear and high-quality pictures can Image Upscaler can automatically reduce the noise and sharpen the images so that your online store can become more advanced and professional.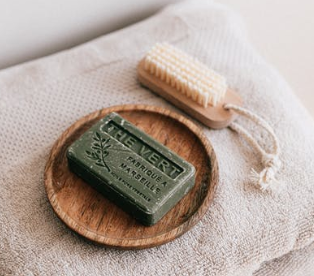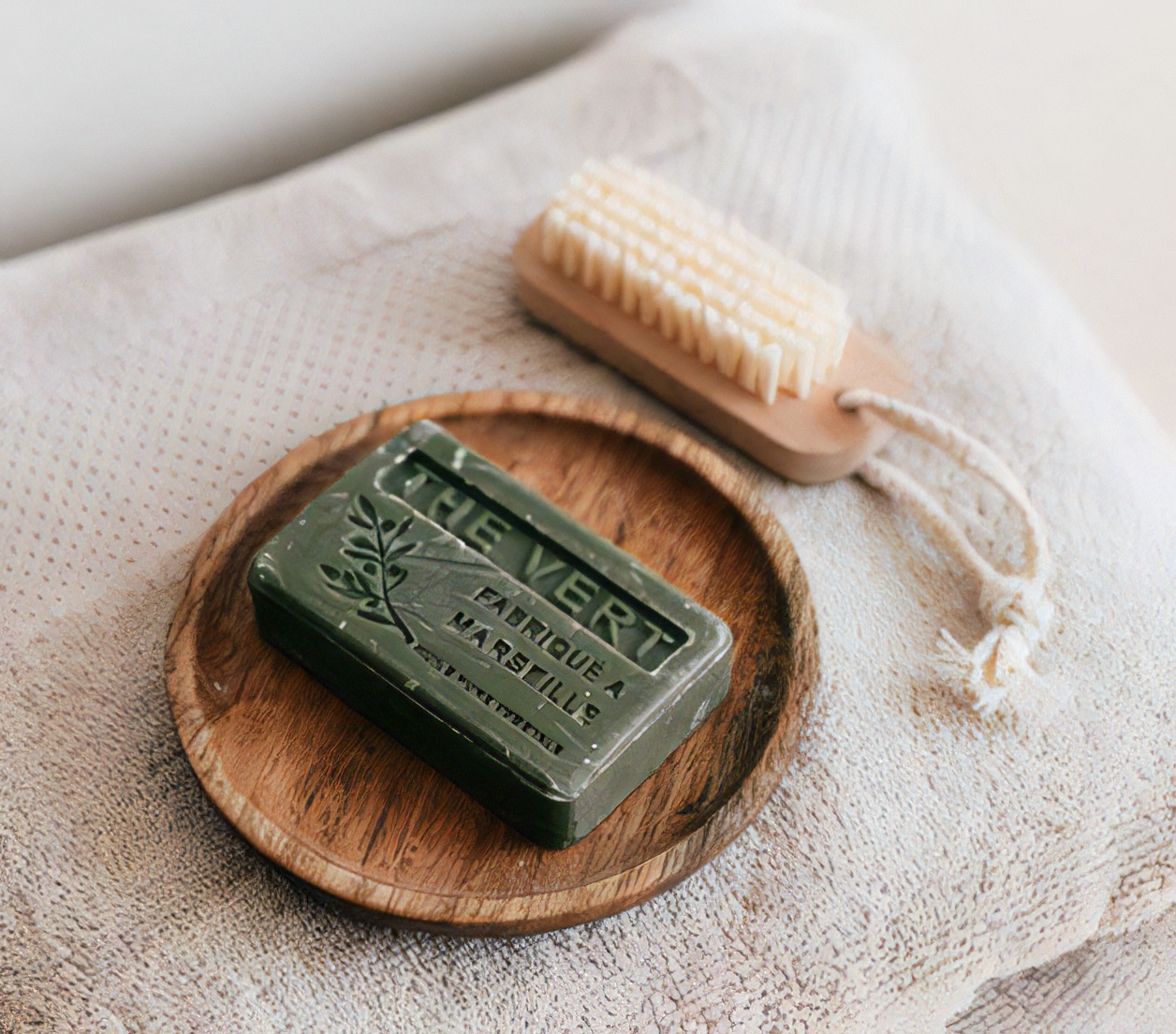 Nero AI's models are always improving, and there are models optimized for faces, which can make faces clearer and then there will be no problems with distorting faces. So, even if you are a clothing seller or other product seller who use models to present products and upload images with models to Nero Lens Image Upscaler, the model's face will not be distorted and can be processed freely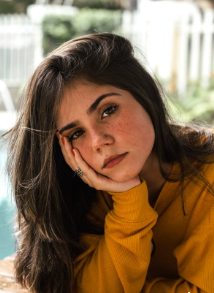 4. Automatically process empowered by AI
The involvement of AI technology makes the image processing process convenient and fast; color mixing, noise reduction, and clarity enhancement can be done automatically, which is very suitable for novice and can be used as a supplement to traditional processing means. Thus, the way to use it only need a few clicks:
You can upload the product photos you want to the website: click the "Upload" button to pick the computer files or just drag and drop to upload.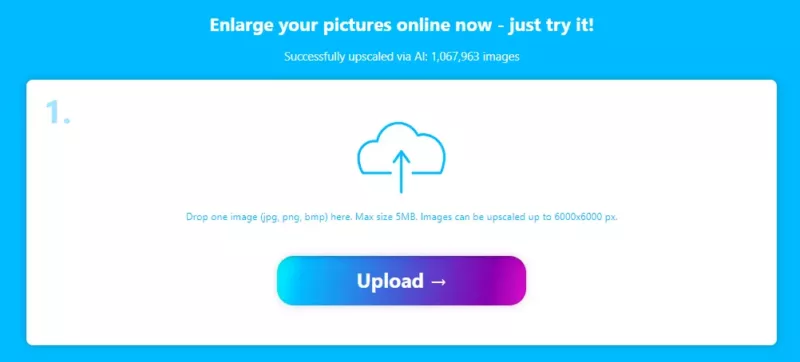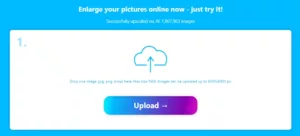 Since you mostly have to upscale real photos, don't forget to choose the "Standard" upscale type.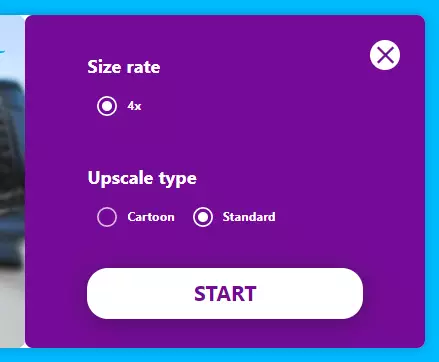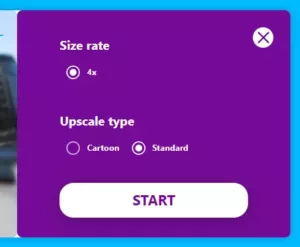 After choosing the upscale type, just click the start button and wait for the result to come out within a minute most of the time.
The website supports a zoom function and "Magnifying Lens "function, making it convenient to check details in different sizes. The zoom function can adjust five modes: fit, 50%,100%, 200% and 400%.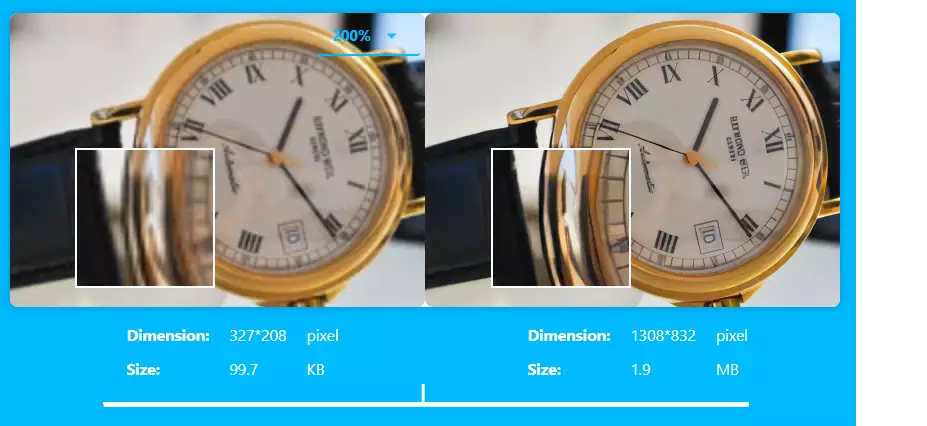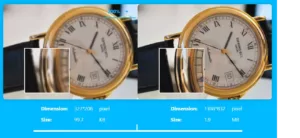 Also, there's a slider mode that enables users to move the line left and right to check the "before and after" effect directly.
Ecommerce for a New Era | BigCommerce
Introduction
BigCommerce is one of the most trusted B2C and B2B commerce solution providers. It is one of the best cloud-based E-commerce software. In addition to your online store, you get an admin panel for managing your products and orders, 24/7 customer support, and a variety of marketing tools. In exchange for access to a securely hosted online store, it charges a monthly fee.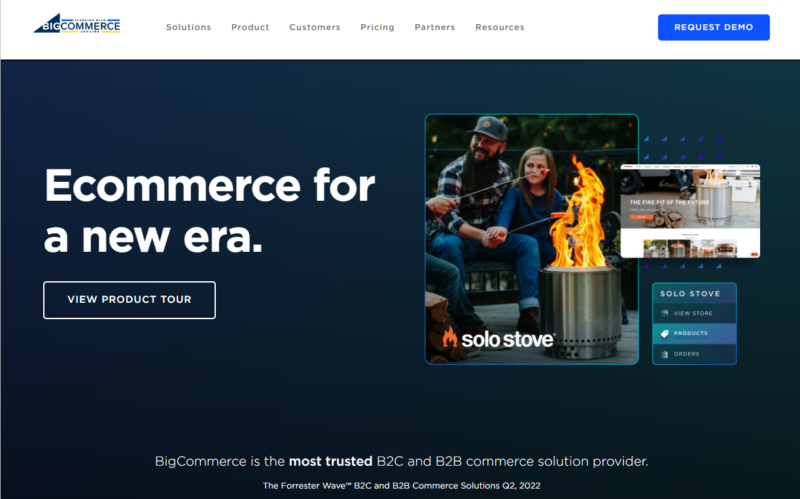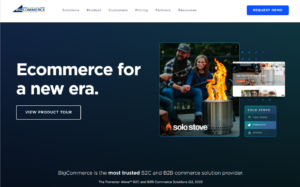 Available platforms:
Web: all hosted in the cloud
Costs:
Standard: $29.95/month
Plus: $79.95/month ($71.95/month pay annually)
Pro: $299.95/month ($269.96/ month pay annually)
Business Software, Business Management Software | NetSuite
Oracle NetSuite is specially designed for small and mid-sized business users who want to better their user experiences. It is a complete E-commerce tool for All NetSuite solutions delivered through the cloud in a subscription model.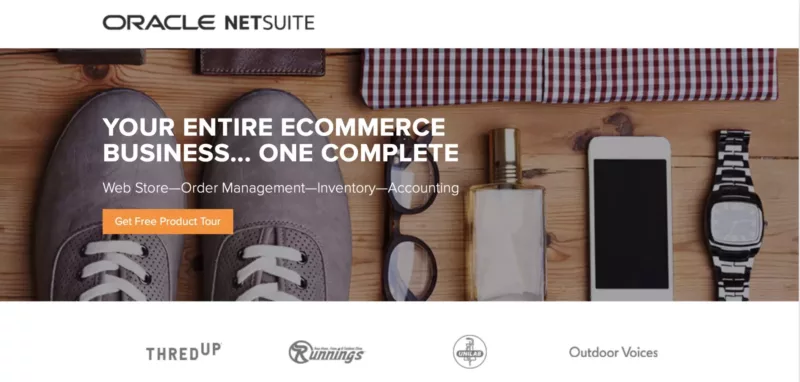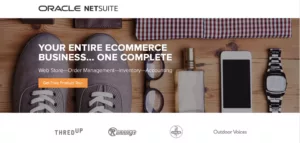 Available platforms:
Web: all hosted in the cloud
Cost:
 $999 / month + $99 per user
Pros: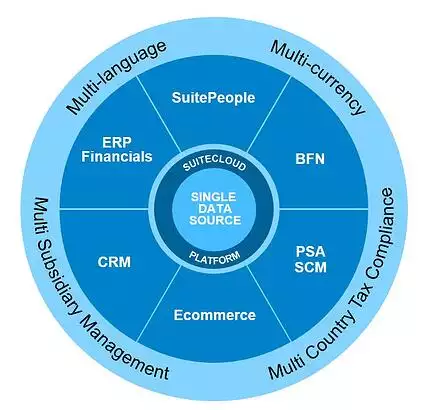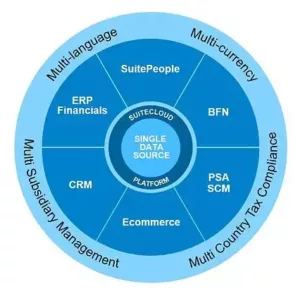 (From Business Software, Business Management Software | NetSuite)
vendor, customer, item or inventory
Cons:
[/fusion_text][/fusion_builder_column][/fusion_builder_row][/fusion_builder_container]