I am sure whenever you open a YouTube channel about hardware or gaming reviews, Youtubers are going to use a pack of fancy charts to convince you that this computer is extremely powerful compared with other competitive products. Usually, benchmark results are shown in the form of bar charts and numbers.
But benchmarks are more than a tool to help content creators or tell you what Graphic card you should buy. For those who are still wondering which benchmarks to use. We reviewed some of the market's most widely used benchmarks based on personal user experience. But before we dive into that, there are some essential pieces of knowledge you should know about the PC benchmark.
1. What is benchmark?
First of all, what is benchmark? Benchmark is a test or set of tests created to push your system's or component's performance to the limit and see its true potential. And this typically refers to a video game scene with loads of visuals or one that might be in a video game for graphics cards. The latter is referred to as a synthetic benchmark, and there are many options, including PassMark, 3DMark, and Unigine Heaven.
And each of the benchmarks serves different areas of specialties, some are better for testing gaming performance, and some are designed to do the stress test. Therefore, each benchmark will target different PC parts to challenge their performance.
Typically, a pc benchmark tests four parts of your PC: the CPU, GPU, RAM, and hard drives, for these are the key components that determine a PC's performance.
2. Why would you run a benchmark?
Most people run benchmarks for a simple reason – to test their PC and see if they can run specific games or not. After all, not everyone owns top-tier hardware like RTX graphic cards or intel's new CPU chips. So most gamers have to run benchmarks to ensure their PC has the best system performance.
However, a simple number or ranking can not indicate everything. There are more reasons why you should run a benchmark on your PC as a gamer.
Stress test: Run a stress test to see the limit of the newly built PC
Overclocking: For geek users who are pursuing to level up PC's performance( CPU performance, CPU's clock speeds, to be specific), To know more about overclocking, we recommend this beginner's guide.
Test for performance issues: Benchmarking aids in the detection of unforeseen performance issues about components in your PC. If your system looks to have slowed down in some way, you can use before-and-after benchmarks to corroborate your conclusions. Like if your PC's temperature is always too hot, so you can run a test to see if the fan speeds or any hardware components are broken.
To ensure the PC adjustments are made as anticipated: you can run some benchmark tests to see if the changes you've made speed things faster.
Besides these, benchmark developers also design additional functions like build-in frame analytics and real-time frame rate display to help gamers understand and optimize their gaming pc.
3. Review of five mainstream benchmarks
After a brief introduction to benchmarking and the main functions, let's take a look at some of the mainstream benchmarks on the market, including their functions and user experience.

As one of the most famous benchmarks in the world, 3DMark has attracted many users with its sophisticated data and well-made testing demos. Users of 3DMark can evaluate a range of hardware elements, including CPUs, memory, and graphics cards, using both artificial benchmarks and practical gaming tests. When attempting to determine which hardware consumes more power when loaded or is better equipped to handle a demanding visual situation like Fur Fur Rendering, the method it tests ensures the most accurate depiction.
Price
Free Demo Available
Advanced Edition: $29.99
Professional Edition: 1495/year
Size
Min: 6.9 GB
Targeted direction
GPU, CPU, Storage
Channels of download
Steam, Official website:https://benchmarks.ul.com/3dmark
Pro:
Three free demos are available for basic tests (eg: Time Spy)
Well-designed demos to test all parts of your PC
Sophisticated test results
The estimated game performance function
Con:
Relatively high price
Chance to harm your PC components
Settings not adjustable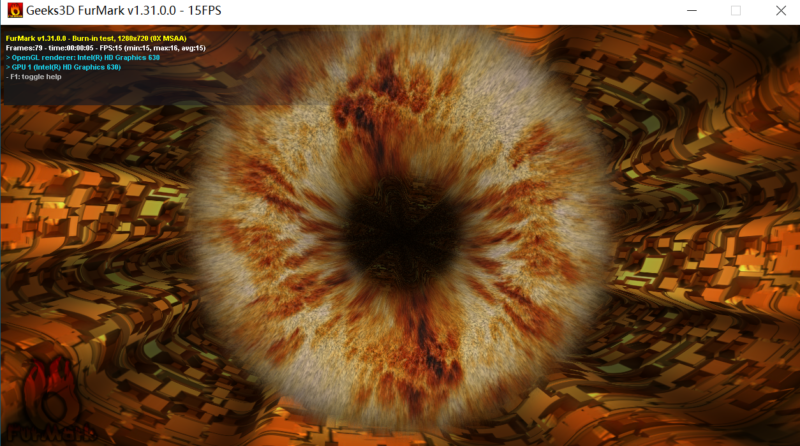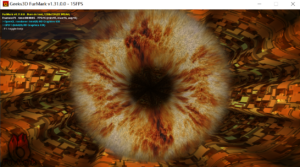 FurMark is a free pc benchmark that performs a stress test on graphics cards to determine performance and stability. Its objective is to assist you in putting your video card under the worst possible conditions so that you may verify that it can handle demanding applications and the newest games.
FurMark has the power to overwork your video card to the point where it might crash. Although it may sound unpleasant, it enables you to test the stability of your video card in a controlled setting. FurMark also aids in monitoring video card temps for potential cooling problems.
| | |
| --- | --- |
| Price | Free |
| Size | 19.2 MB |
| Targeted direction | GPU |
| Channels of download | Official website: https://geeks3d.com/furmark/ |
Pro:
Completely free
Lightweight
Most extreme test for GPU
Adjustable settings
Con:
Chance to harm your PC components
Not friendly for beginners
Less representative of PC's actual performance
Badly made interface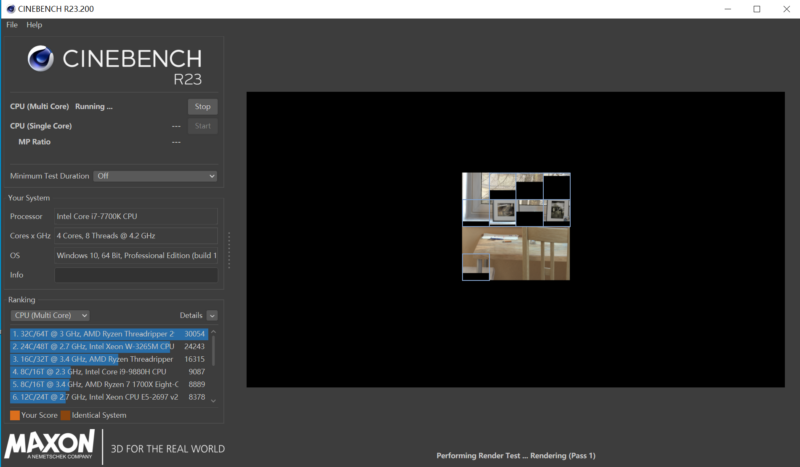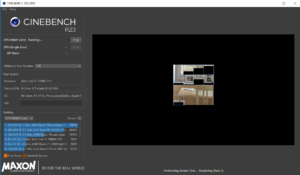 Cinebench R23 is a cross-platform free pc benchmark software that tests the computer's hardware capabilities. This benchmark reflects general advancements in CPU and rendering technology over the last few years, providing a more precise assessment of Cinema 4D's ability to use multiple CPU cores and cutting-edge processor features available to the average user.
Cinebench provides a realistic benchmark that considers a user's typical tasks within Cinema 4D to better test users' CPUs. So our users can have a clearer picture of the actual performance of their PC.
| | |
| --- | --- |
| Price | Free |
| Size | 644 MB |
| Targeted direction | CPU |
| Channels of download | Microsoft Store, Maxon App, Apple app store |
Pro:
Completely free
Real-world tasks simulation
Clear result and ranking
Con: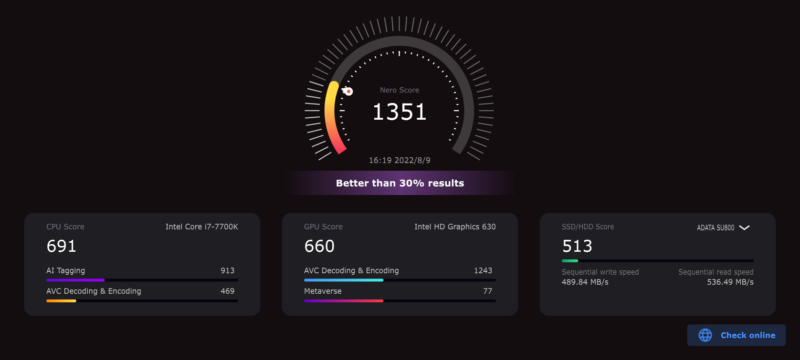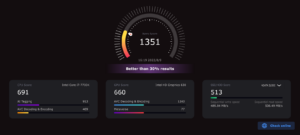 Nero Score evaluates your CPU's multi-core performance and tests your GPU's physical limits using realistic multimedia use cases. Nero Score includes the AI benchmark, CPU & GPU AVC benchmark, and GPU Metaverse benchmark.
Based on 59,239 actual test results, Nero Score can assist you in understanding the most recent data about various benchmarks around the globe, such as which CPU is currently the top AI CPU in the US and which GPU is the most well-liked in Europe.
As a company specializing in designing AI-related apps, this benchmark software not only tests your PC in regular sciences but also allows you to test how your PC performed in AI applications. Most importantly, it is a free pc benchmark.
| | |
| --- | --- |
| Price | Free |
| Size | 253 MB |
| Targeted direction | CPU, GPU, Storage |
| Channels of download | Microsoft Store, Official website: https://ai.nero.com/score |
Pro:
Completely free
Fast benchmark speed
Clear result and ranking
Professional users orientation
All-round test for major PC components
Con:
Settings not adjustable
Different tests can not run separately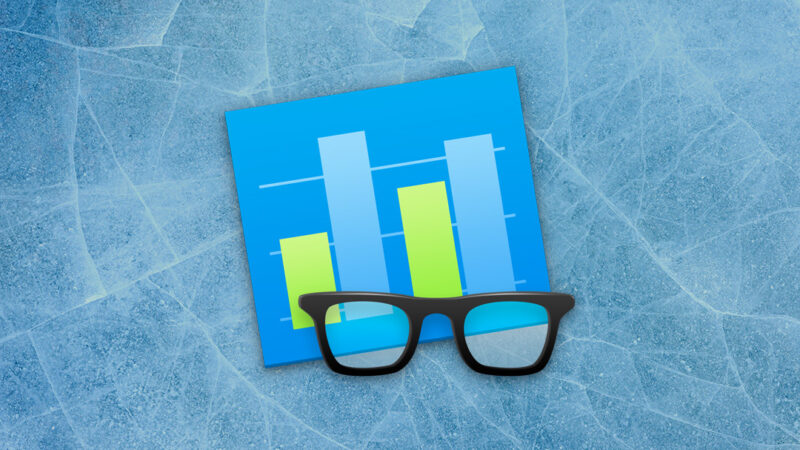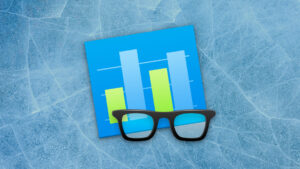 The cross-platform benchmark Geekbench 5 evaluates your computer's performance with the click of a button. It employs a scoring system that distinguishes between single-core and multi-core performance and workloads designed to simulate real-world scenarios. The software benchmark is available for Android, iOS, Windows, and Linux users.
Price
Geekbench 5 (MacOS Windows Linux): $14.99
Geekbench 5 (One system only): ¥9.99
Geekbench 5 Pro (MacOS Windows Linux): $99.99
Size
Min: 142 MB
Targeted direction
CPU, GPU
Channels of download
Official website: https://www.geekbench.com/index.html
Pro:
Fast benchmark speed
Adjustable settings
Fast benchmark speed
Wide range of tests in real using scenarios
Con:
Slow upgrades
Badly made interface
Not for free
No actual demos
Conclusion
More excellent benchmark software on the market is waiting to be found. This article only lists five of them that have different target aspects. Some may specialize in PC gaming tests, and some focus on pushing the limitations of PCs. Each of them serves different areas of specialties.
This is a review based on our personal experience. If you think we miss anything important, feel free to contact us or leave your comments below.