The question of whether PC's gaming performance or system requirements has been long discussed. There is no certain way to make sure your PC can run a game or not. Therefore, we would like to introduce to you the Nero Score recommendation project on our Twitter account. For those who don't know, Nero is a German company that specialized in designing software to solve people's various demands. Nero Score is a benchmark software with multiple tests, including CPU AI benchmark, CPU & GPU AVC benchmark, and GPU Metaverse benchmark. system
What is the Nero Score recommendation?
We started this project for one simple reason: to use Nero Score's massive database to provide game hardware recommendations for gamers. For years, gamers have been struggling with the problem of whether their PC can run this game or not. To solve this issue, developers designed benchmark software to put PC in an extreme scenario so that PCs can be thoroughly tested. Nero Score is also designed to solve a similar problem. But test numbers are only an indicator of PCs' performance. What is the relation between test numbers and game performance? That is where the project Nero Score recommendation comes into handy.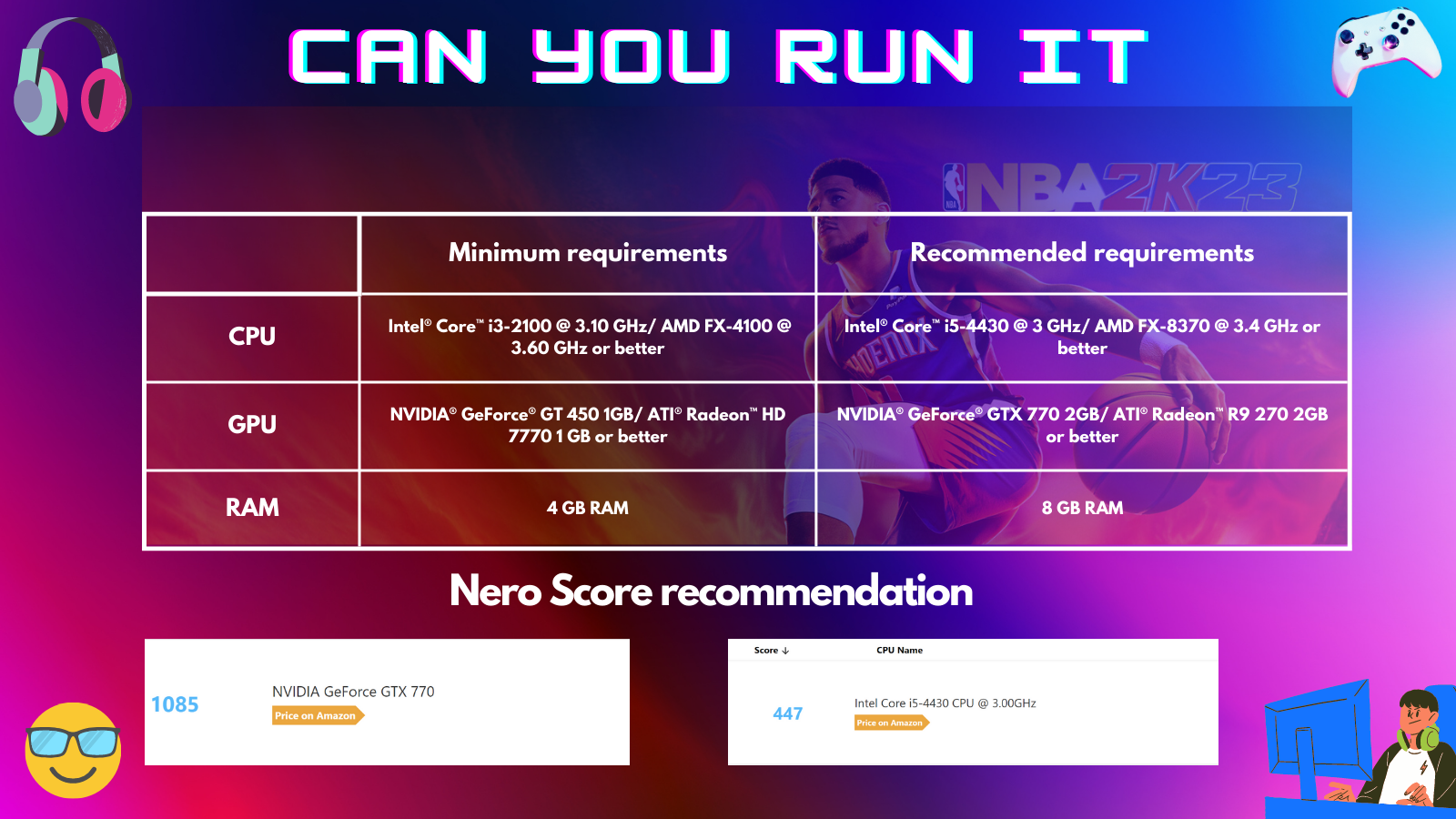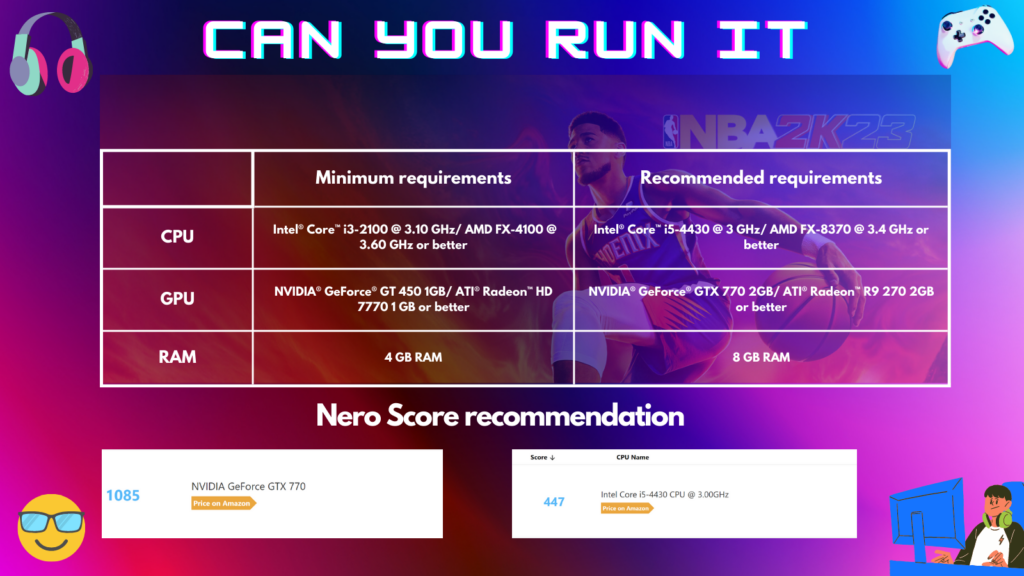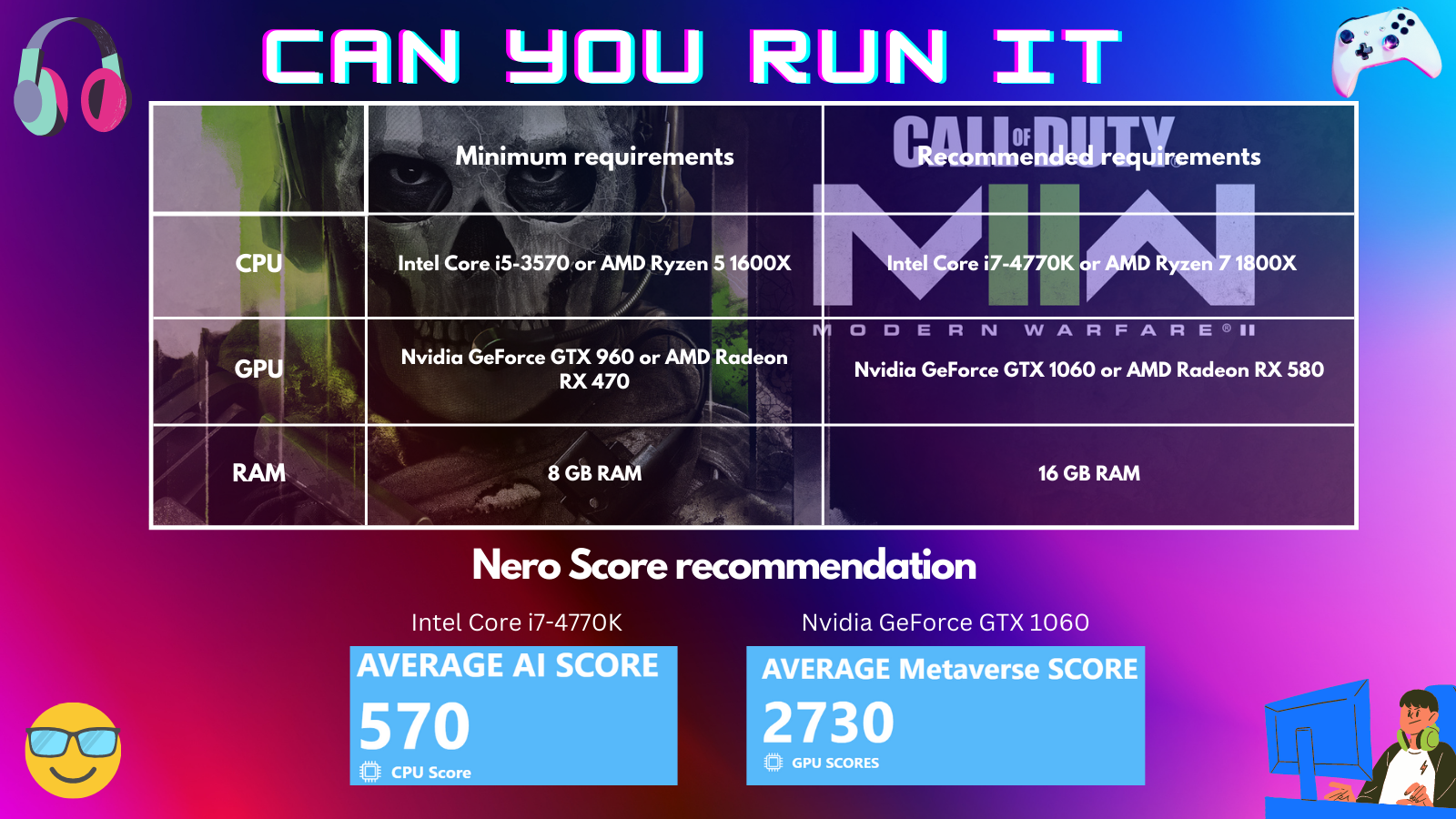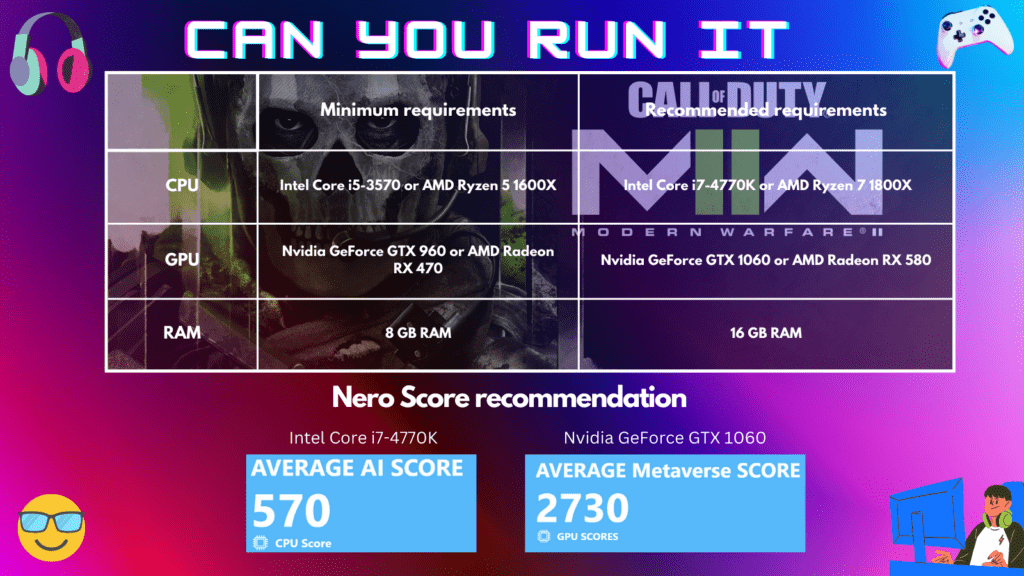 Why did we start this project?
Nero Score recommendation is designed to build a bridge between PC hardware and benchmark test results. So our users and gamers will know whether the games are able to run or not. All you have to do is run Nero Score on your PC and use the test score to compare the given score. If the test score is higher than the given score, your PC will have a much better chance of running this game at 60 fps on the resolution of 1080P. For example, I listed the recommended score of Call of duty modern warfare and the result of one pc below. The test score of this pc is 743 for its CPU and 90 for its GPU. Compared to the recommended score, this pc is clearly not capable of running this game, for it has a poor GPU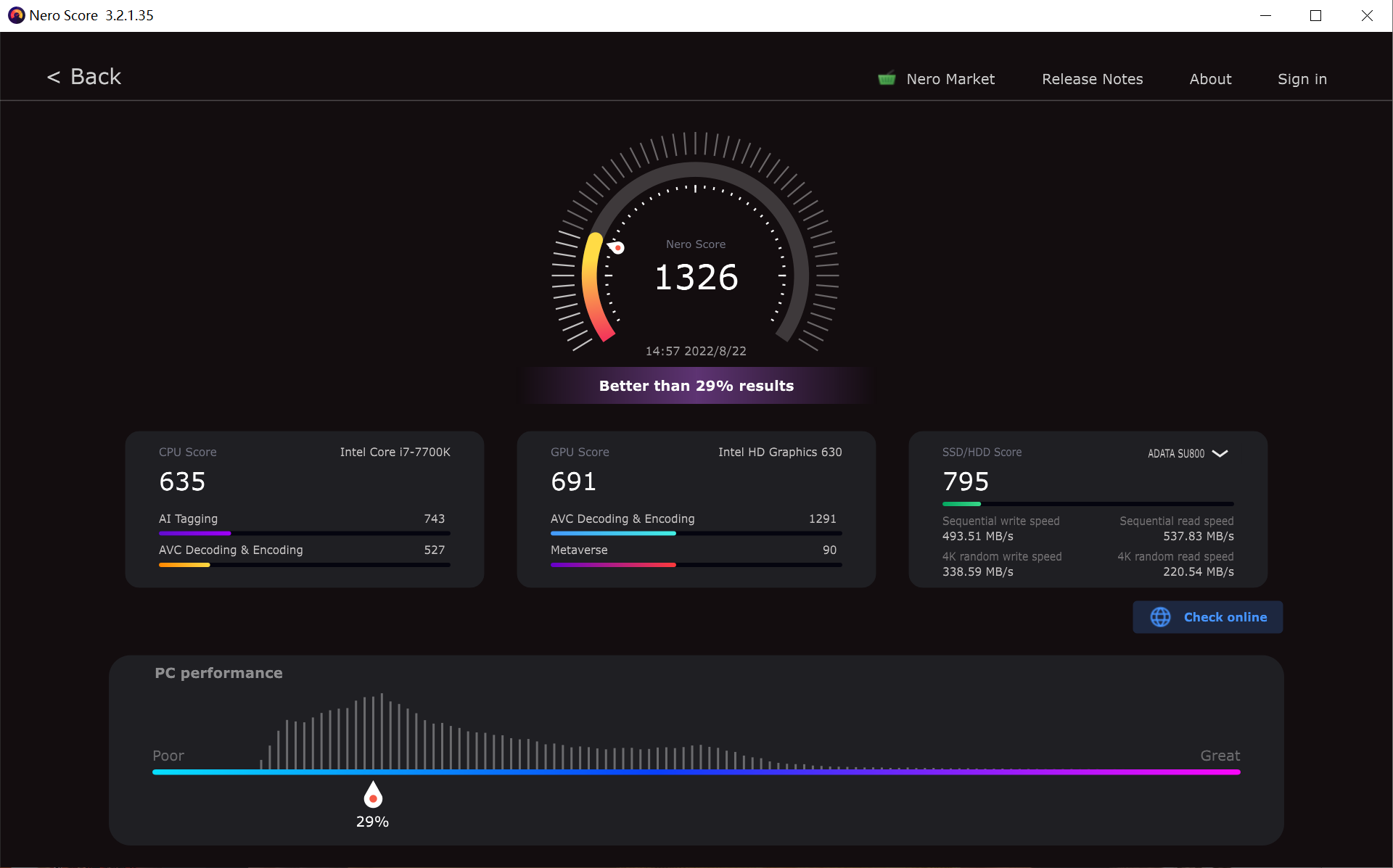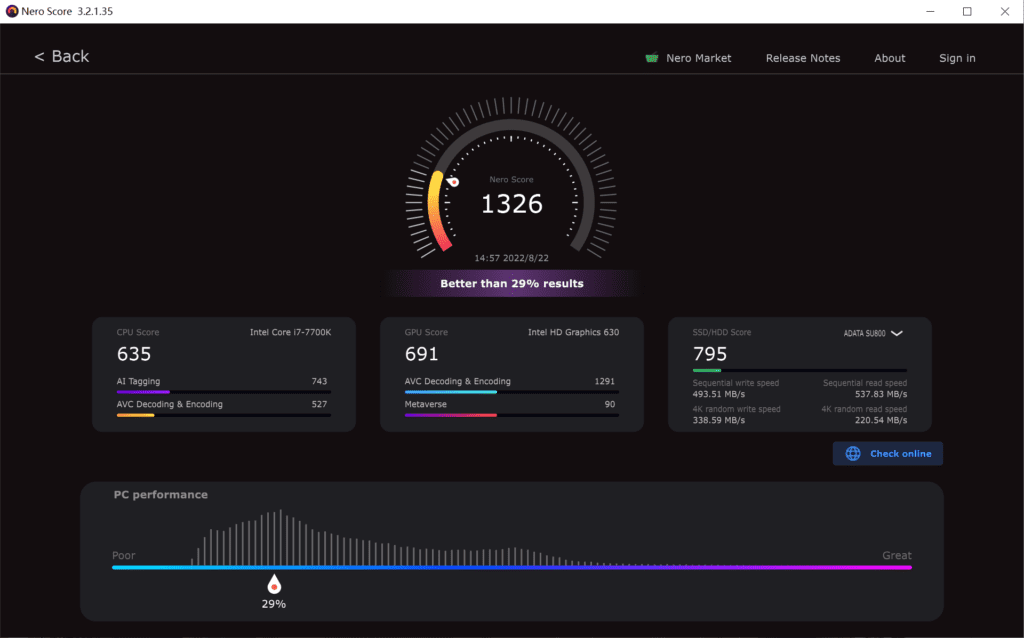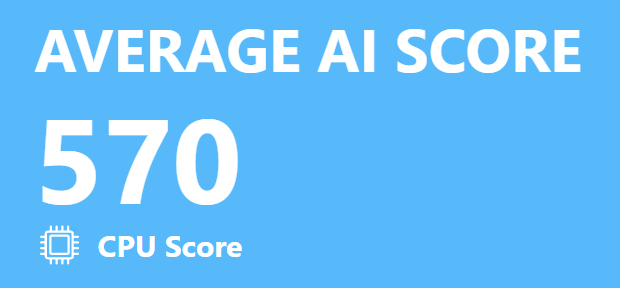 Here is the reference comparison between Nero score and game performance:



The workflow of Nero score recommendation:
We collected the system requirements of some of the most graphic demanding games that will be released on the market, including the minimum and recommended requirements.
Based on the official recommended hardware requirement, we searched our database for the specific hardware test result. We use the average number to ensure that the test results are fair and concise.
We combined the two parts into one picture in a well-organized way, so information can be better presented, and our users will get the idea of this picture at first glance.
Future plan
We aim to provide gamers and our users with the new generation of benchmark software. Nero Score recommendation is one of the projects to accomplish that goal.
In the near future, we will launch more projects in hardware and gaming so that our users will have the best user experience.