Are you tired of dealing with large image files that slow down your website, consume precious storage space, or take ages to upload or share?
In recent updates, we optimized the new Nero AI UX while also releasing a new product for our brand-new online service – the Nero AI Image Compressor. And in case you haven't realized – It's completely FREE! (I mean 100% free, no credit needed, no login in needed!)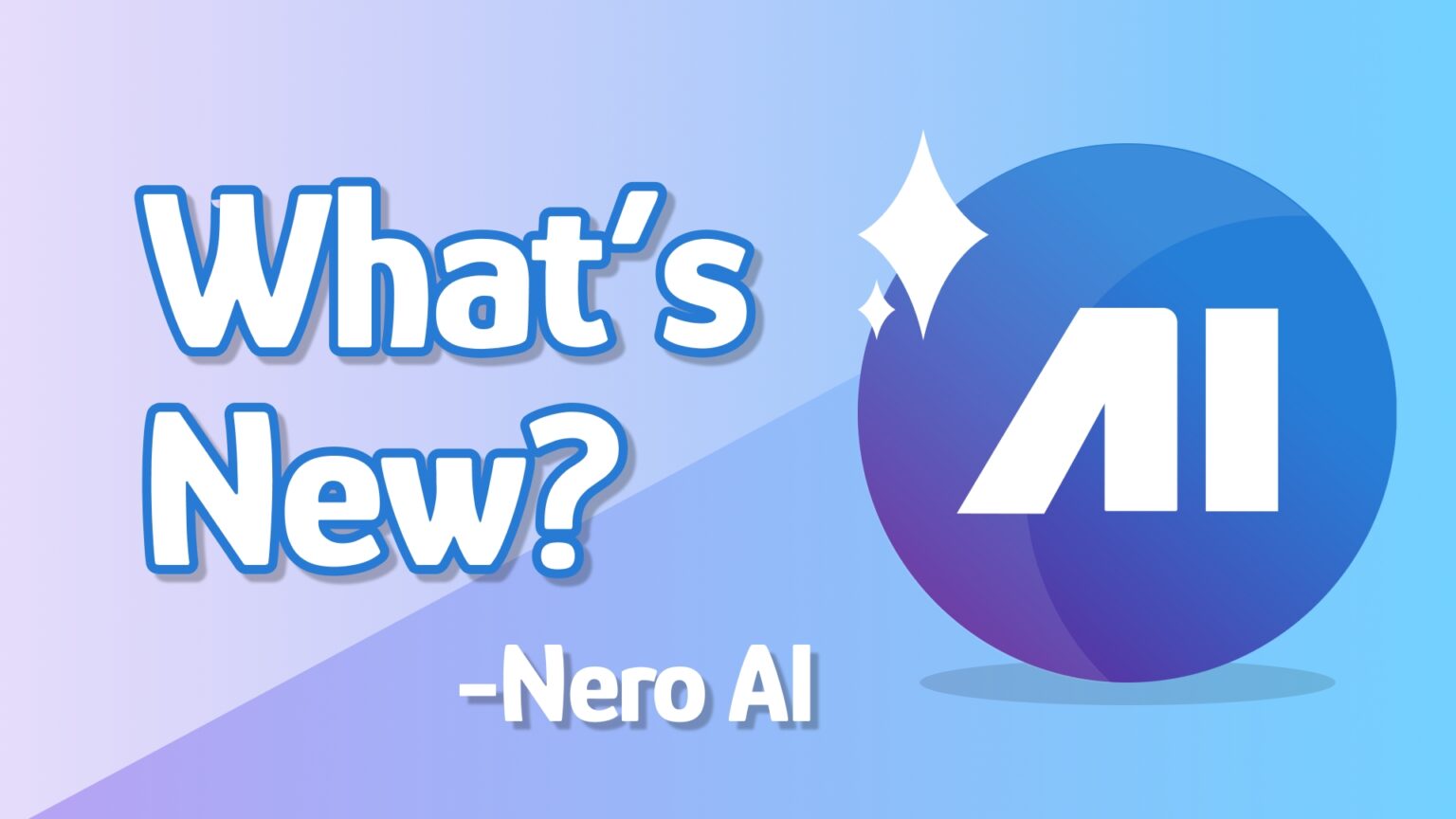 For those who haven't tried our Image Compressor, here's how good our result is: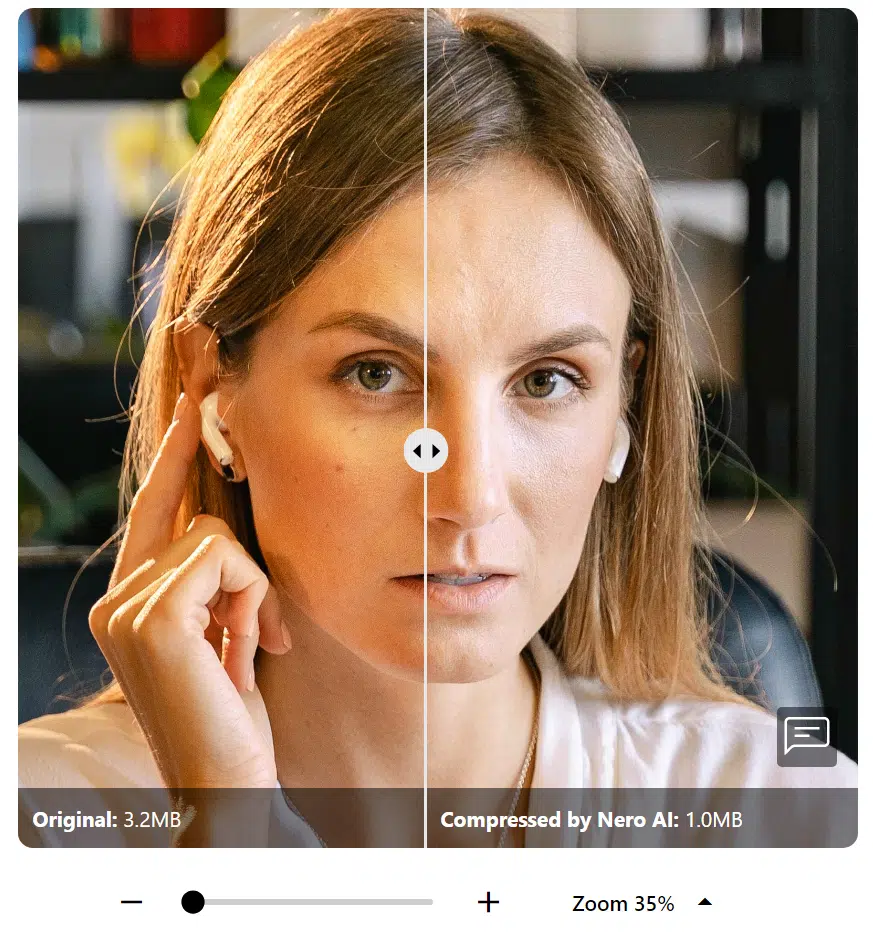 How to Use Nero AI Image Compressor?
One-click to Upload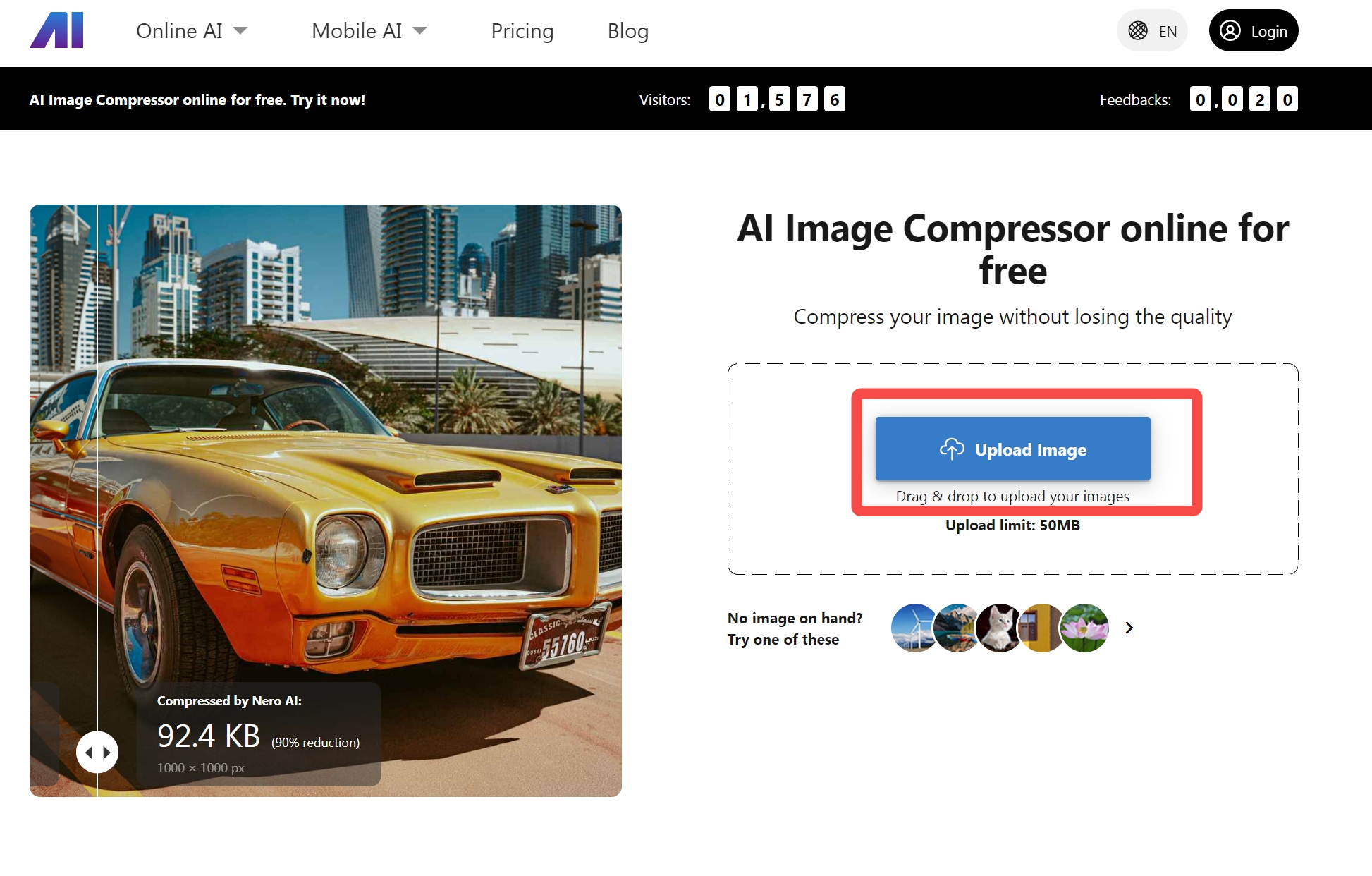 One Click to Download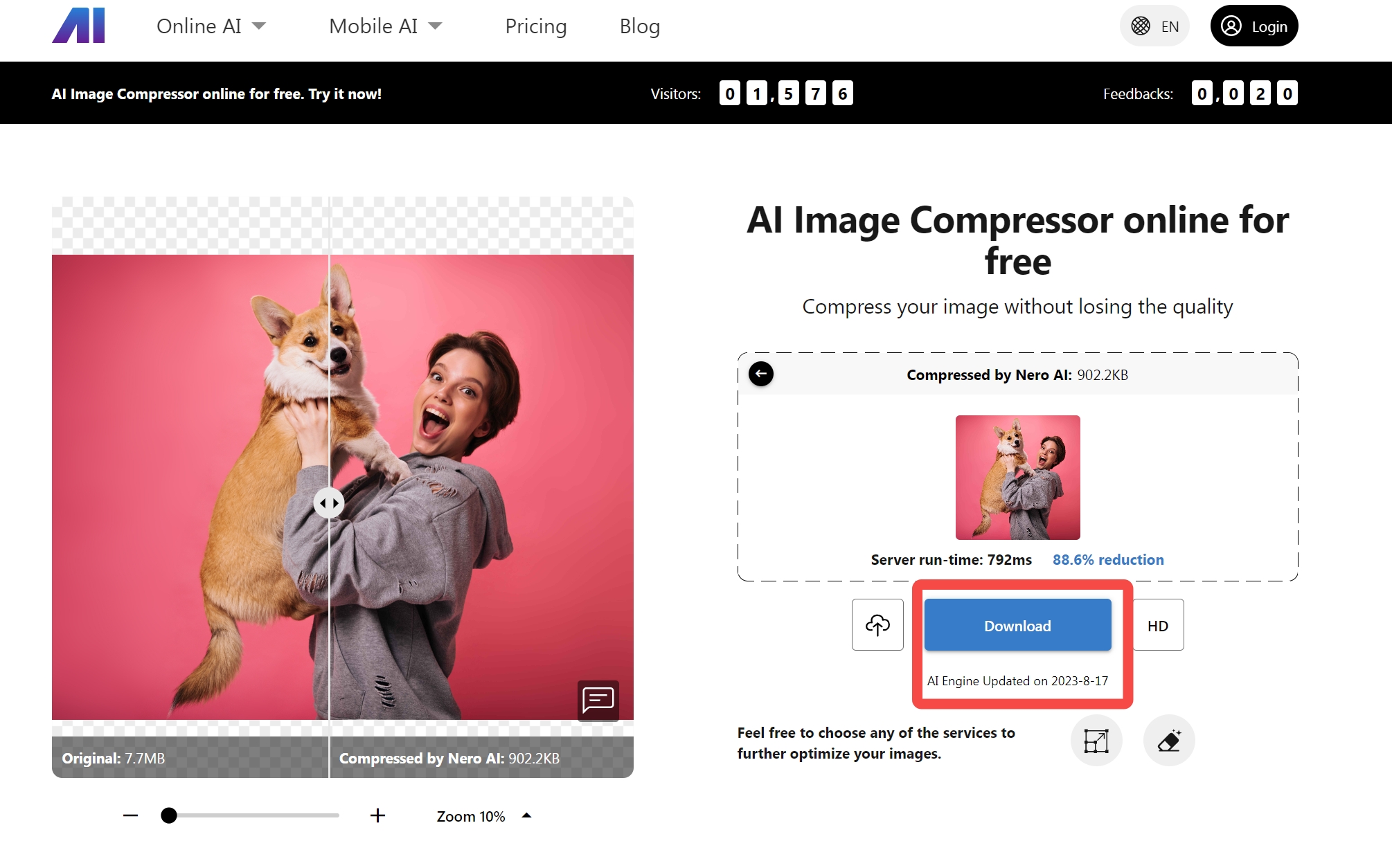 That was pretty simple, right?
Get the best quality and compression for JPG, JPEG, PNG, WEBP, and BMP. At once, you can make your pictures smaller.
What's the buzz about our Image Compressor?
Lightning-fast: Say goodbye to waiting! Compress your images in a mere 600 milliseconds.
Zero quality loss: Keep your images sharp and vibrant.
Free! Free! Free! : No hidden costs, just fast and fantastic image compression.
SEO friendly: The image format WebP gives better compression than JPEG and PNG, which means that files are smaller while still having good image quality. Using less data can help websites run faster. You can also do the second webp compress to get a smaller file size while keeping the quality of the picture perfectly.
Don't let bulky image files slow you down. Try our Image Compressor today, (before our boss suddenly decides to charge you), and watch your digital life become smoother and speedier.😁