Upscale image, upscale life
The image is a freeze-frame of a moment in time and space. It takes us back to the unforgettable memory. Every time we see a picture, our memories is refreshed. Meanwhile, we put images into practical use as the faithful manifest of reality. Detailed images are indispensable in work, study and life. 
However, unprofessional devices and various accesses to images would result in low-resolution graphics. It would be pretty annoying when a suitable photo is unclear. Speaking of this, Nero AI Image Upscaler will offer you a solution.
Now, follow this blog, and we will introduce you to an image upscaling tool that helps you easily process different kinds of pictures. Thanks to the technical support of artificial intelligence, the operation becomes quite convenient. Let's start!
How to use?
Aided by artificial intelligence, after deeply learning thousands of images, Nero AI Image Upscaler is equipped with the ability to process your photo automatically. So, follow the steps below, and you can finish image enhancement with a few clicks in a minute. 
Attach to FREE online services, you can:
Click

here

, or Search Nero AI Image Upscaler in your browser!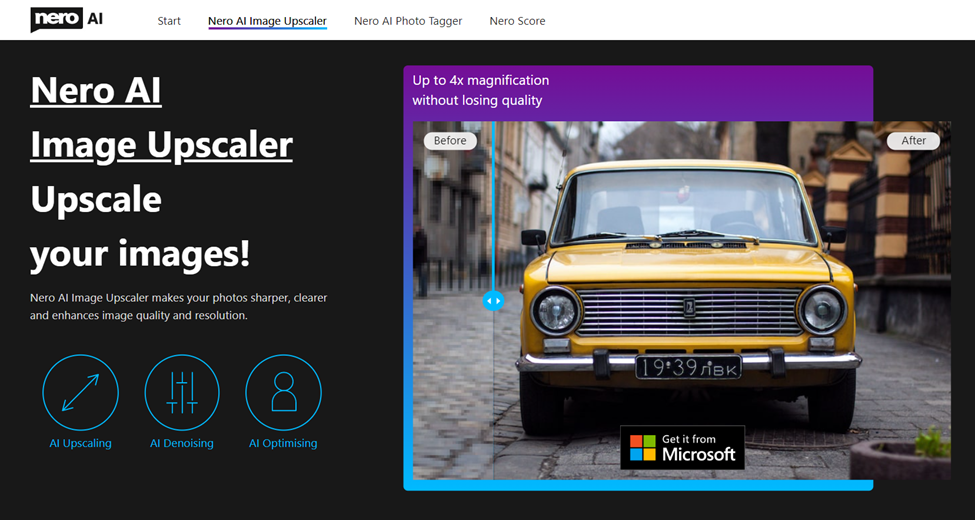 Step 1: Upload Image
You can upload any kinds of image you want to the website: click the "Browse" button to pick the computer files or just drag and drop to upload.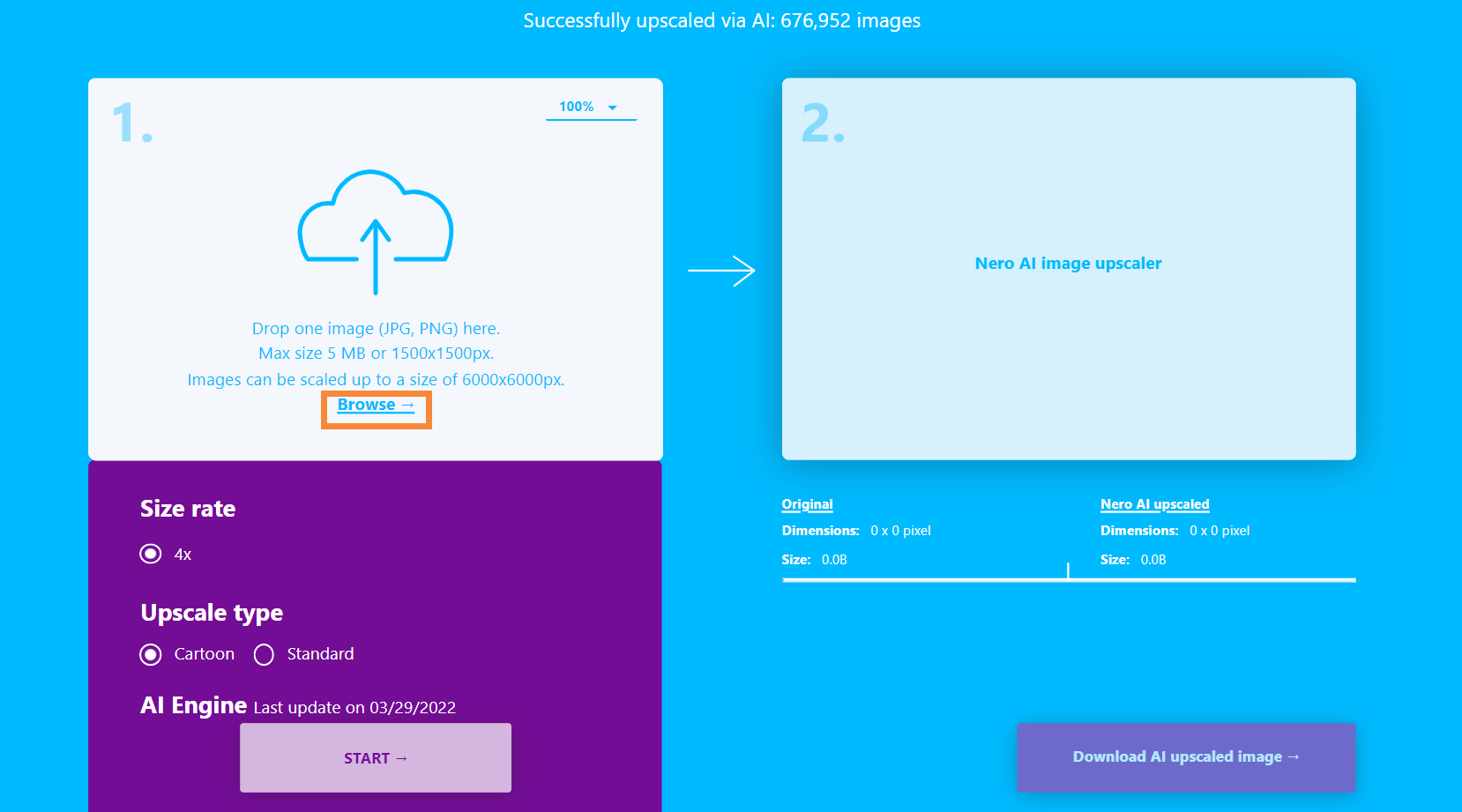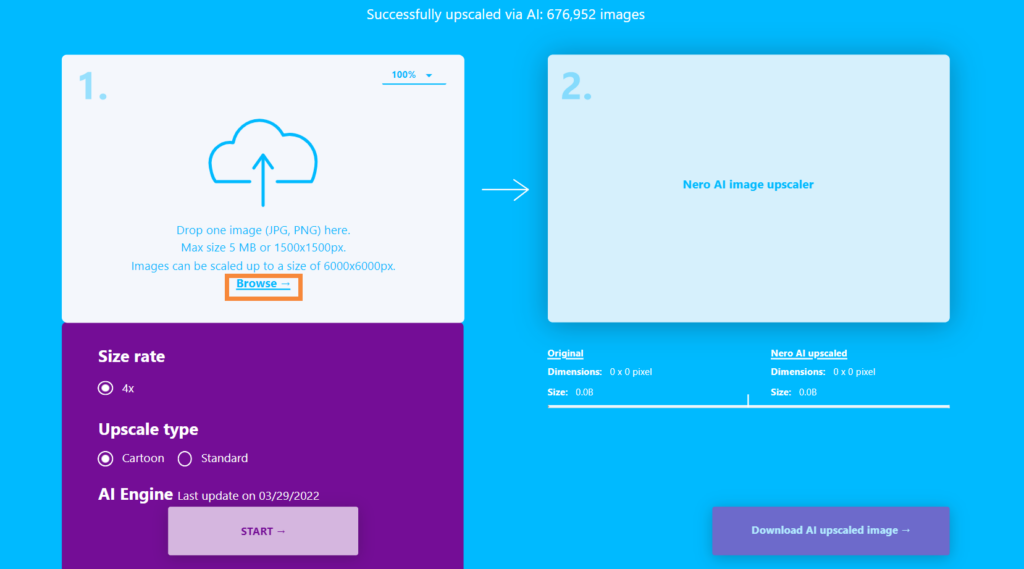 Step 2: Choose a Model for Upscaling
In the current version, we support "Cartoon" and "Standard" types to upscale images. They will generate different outputs based on different models and parameters: the "Cartoon" model is specially designed for anime or cartoon image processing while the "Standard" model is good at upscaling real-world photos like portraits, sceneries, and buildings.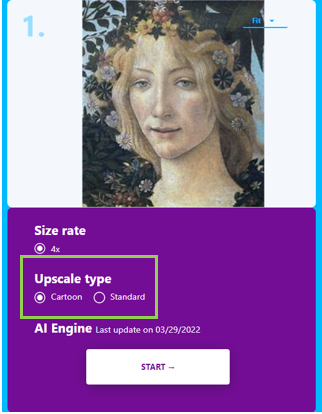 Step 3: Start and Wait for the Output
After choosing the upscale type, just click the start button and wait for the result to come out within a minute most of the time.
Step 4: Check the Detailed Result
The website supports the zoom-in function and mouse dragging function, making it convenient to check details in different sizes. The zoom function can adjust five modes: Fit, 50%,100%, 200% and 400%.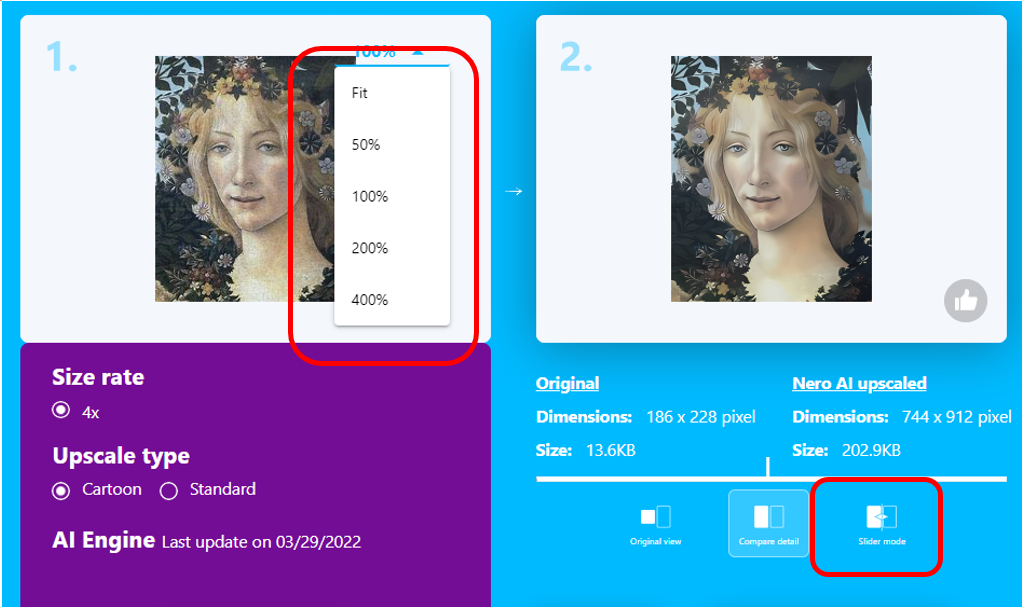 Also, there's a Slide mode that enables users to move the line left and right to check the before-and-after comparison directly.
After briefly introducing how to use the Nero AI Image Upscaler, now we gonna prove to you the multiple us of our website.
Multiple Uses for All Aspects of Life
Save your time on upscaling for photo printing, merchandise presenting, and social network sharing. Now we'll show you the possibilities that Nero AI Image Upscaler can bring to your life.
Optimize Portraits and Selfies
Do you often share your daily life on social media, clicking the shutter anytime and anywhere? Do you always hang out with friends or families and take photos to record the reunion? But when you want to share those moments with others, posting selfies or portraits on social media, you may find that photos taken with smartphones have low pixels. 
It's unlikely that you can retake a photo when your friend is no longer with you. At this time, improving the sharpness of your photos can be a great way to compensate.
By reducing noises and sharpening, Nero AI Image Upscaler is helpful to upscale your photos with high quality and elaborate details comparable to social media influencers.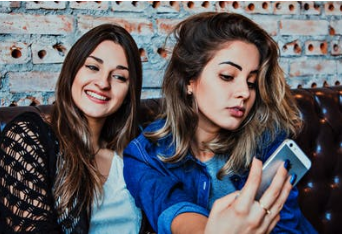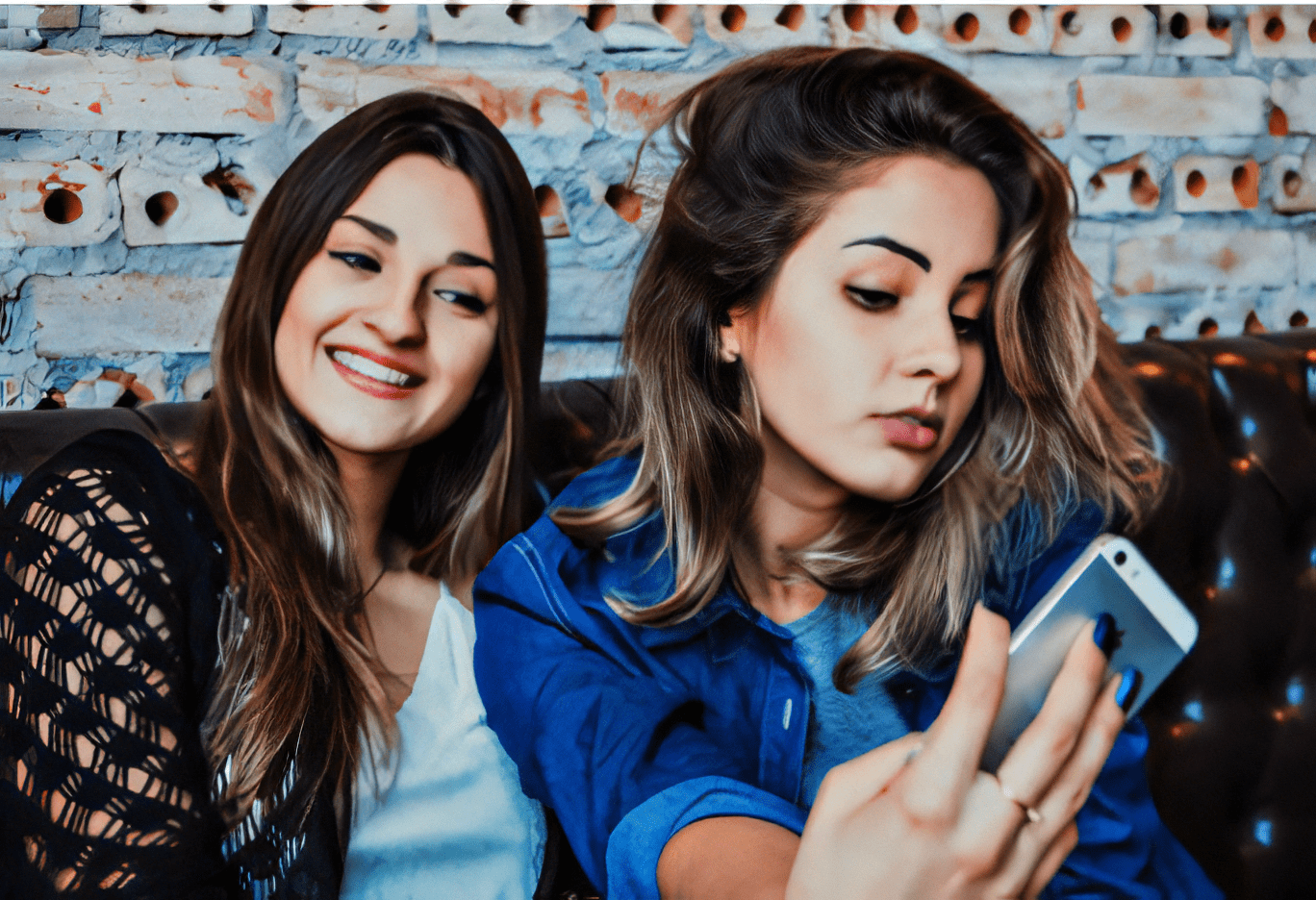 The texture of the hair, the details of the facial features, and the clothing are recreated with the help of Image Upscaler, giving your everyday portraits a professional image effect even without a professional camera.
Preserve Travel Memories
Not only portraits, but Image Upscaler is also effective in dealing with scenic photos!
Nature's masterpieces often leave visitors in great awe. They may be things like Niagara Falls, Old Faithful Spring in Yellowstone, the Aurora Borealis within the Arctic Circle, etc., which you may see once in a lifetime.
Or they may be the swaying shadows of trees as you walk along a country road, the afterglow of the setting sun. Such common but adorable trifles can also touch your heart and create a desire to record and share.
When using a non-professional camera to record the landscape, you may find the photos don't match what you see: those spectacular views turn into boring mountains and trees in the picture. This awkward situation makes your moments of sharing unsatisfying. Don't worry! Upload your image to our Nero AI Image Upscaler, and we will automatically enhance the quality and restore the luscious landscape.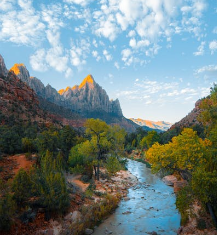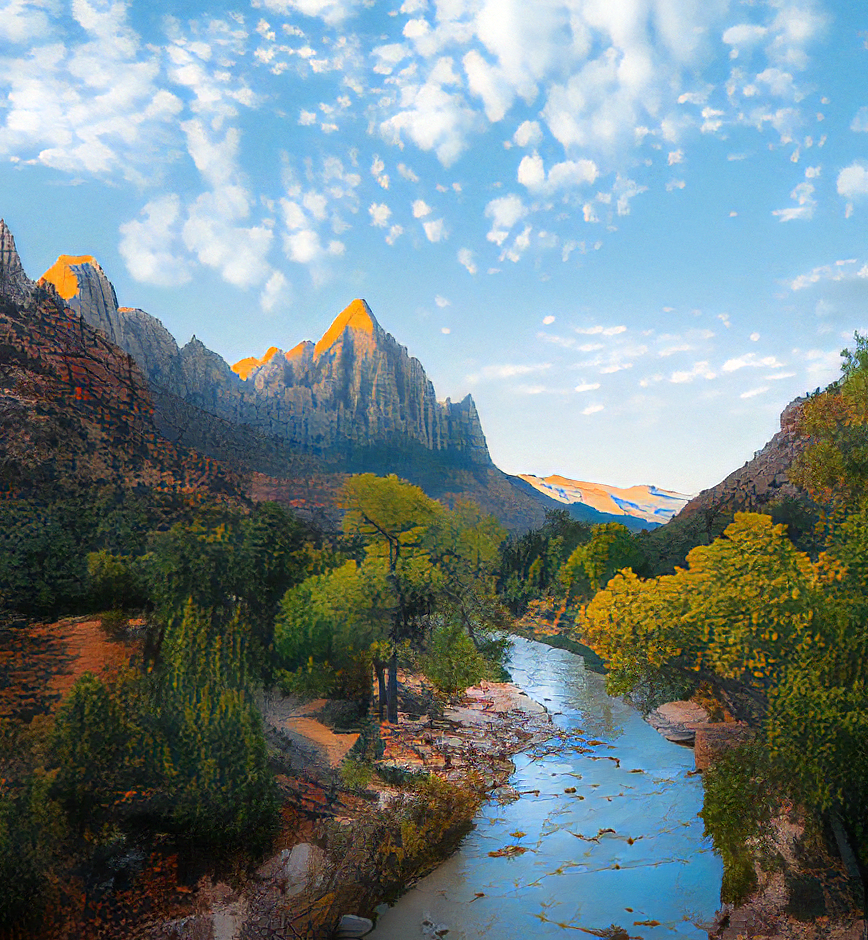 Whether it's natural scenery or a modern street scene, use Nero AI Image Upscaler to preserve your travel memories with one click!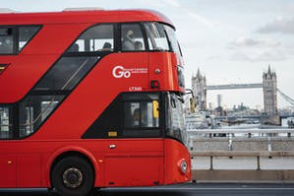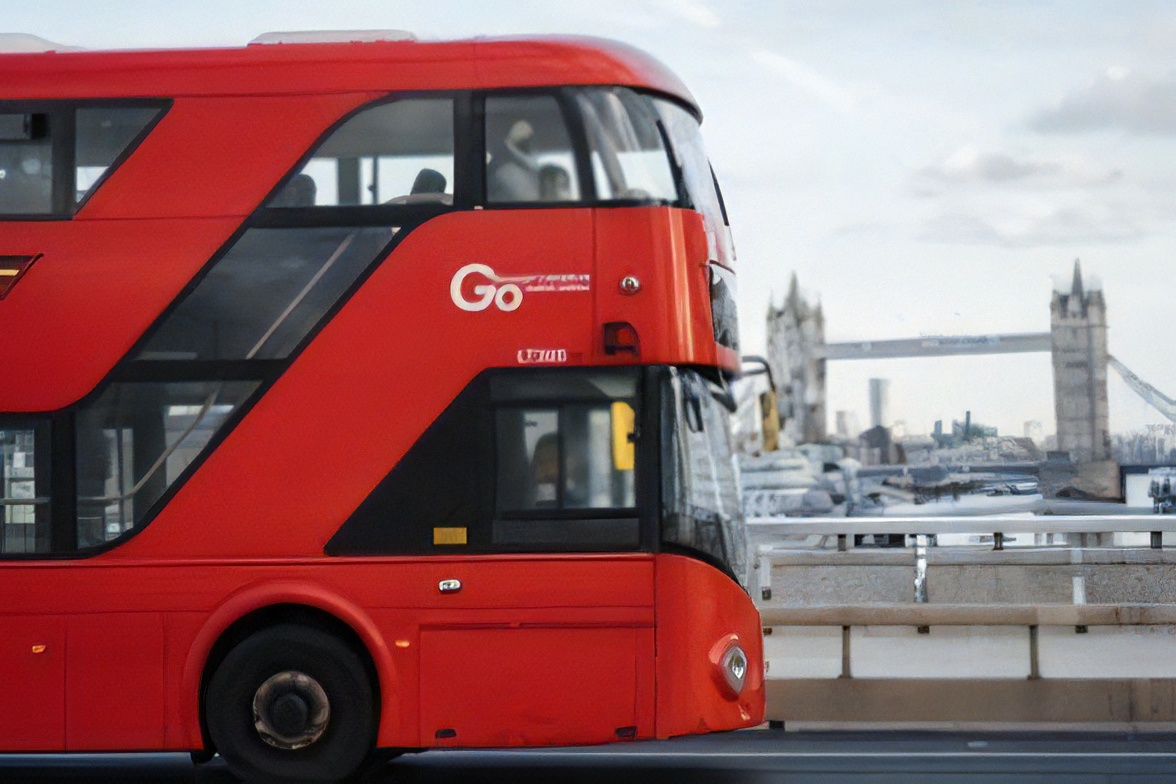 Promote Online Business and Trading
The photos with precise details make your products more competitive.
In online retail, customers often zoom in on images to check the details of an item. If doing online business, you will use images from users' feedback to enhance the persuasiveness of your products. But high-quality and low-quality feedback images are intertwined. Blurred or pixelated images not only make the detail page unattractive but also reduce the store's professionalism.
After AI enlargement, the pictures would not lose the details, which makes it easy for the layout of the store's webpage and the store's users to view the details of the products.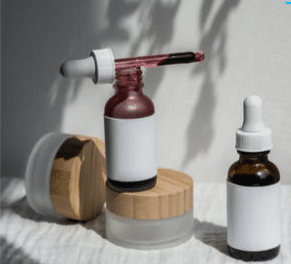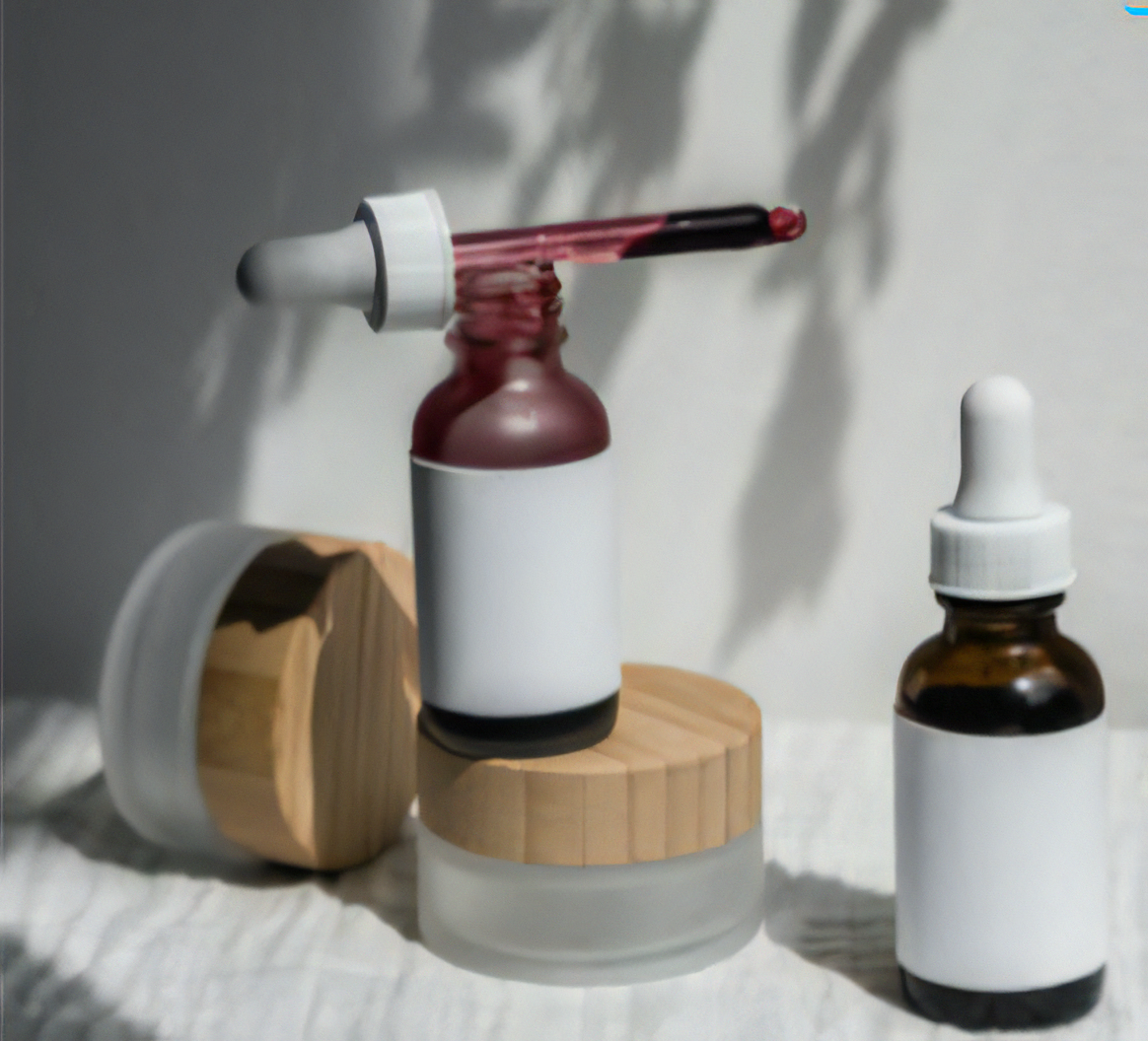 In addition, when posting rental information online, the quality of pictures taken by ourselves will be reduced due to the lighting and equipment, resulting in the real condition of the house not being well displayed. Optimizing house photos with Nero AI Image Upscaler automatically optimizes the brightness of the pictures, making your rental and sales information more popular.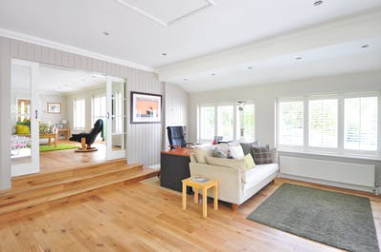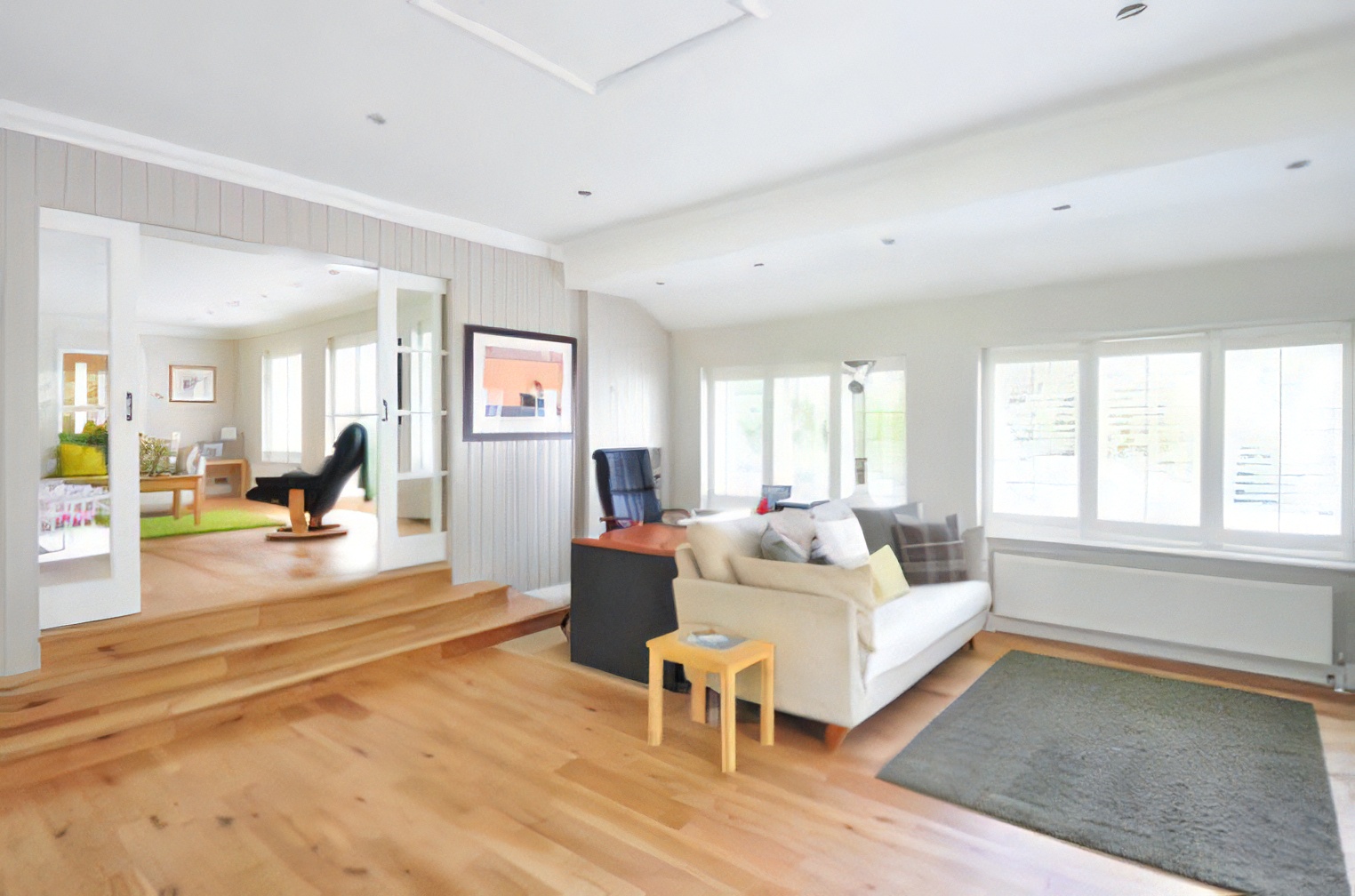 Enhance Efficiency
In work and study, making a presentation is a sure thing. Whether it is product planning, case study, or sharing views in literature classes. We need to support our ideas with visual aids like images from the internet, video screenshots, mind maps, and so on. 
When a content-matching picture is found, the low pixels make it difficult for the audience to understand. At the same time, as the first impression of the presentation, people will have doubts about whether you have fully prepared.
To promote a professional and rigorous presentation, Nero AI Image Upscaler is your right hand to make your matching pictures more pleasing to the eyes. You can use it to optimize screenshots or low-resolution images to make your points or plans more convincing.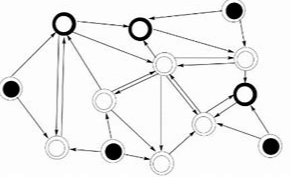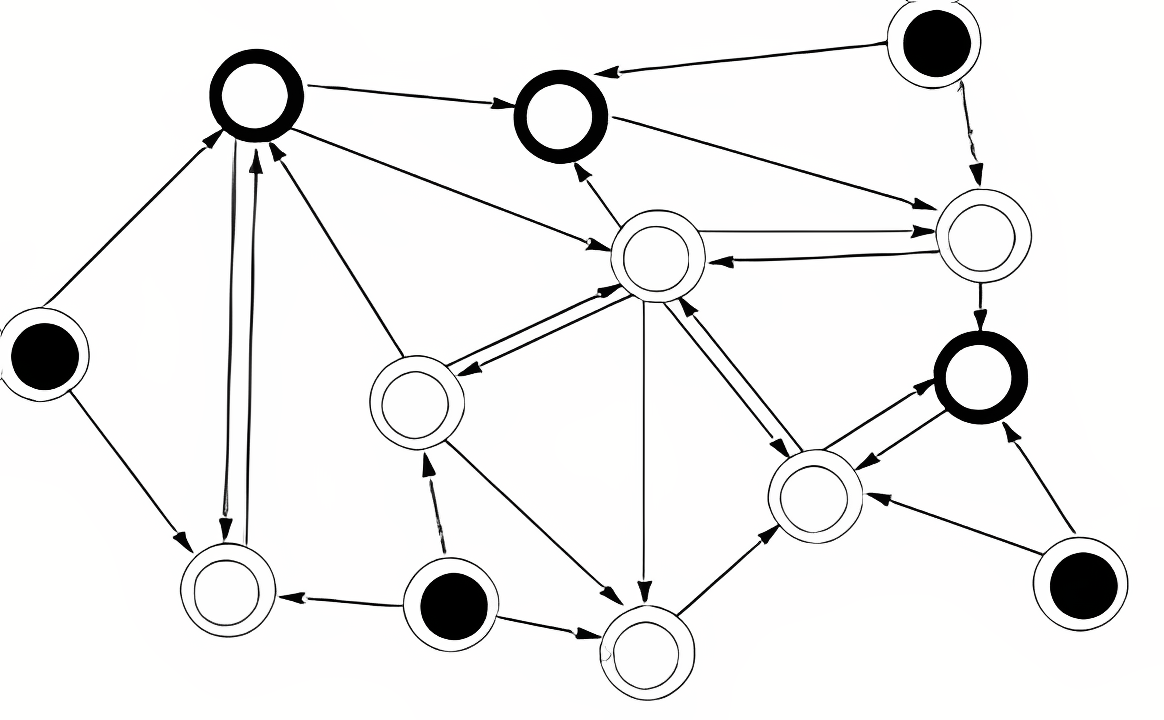 Printed images require higher picture quality. When in need of printing out images for distribution or presentation. Equipped with a free download without watermarks, our product can enlarge the uploaded graphs without quality loss. It is fairly suitable for exhibitions in need of printing clear and large photos.
Upscale Your Beloved Anime Characters
Vague visuals can be especially frustrating when you download a photo of your favorite anime character and want to share it with your friends and MSNs. With the cartoon model, our website can help you upscale those anime pictures and bring you back to the good old days.
For instance, through upscaling Nezuko Kamado, the female protagonist of the anime Kimetsu no Yaiba, her charming ghostly temperament, and co-existing beauty and bravery are manifested.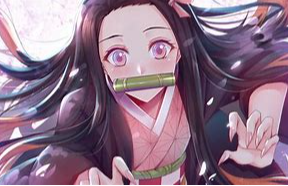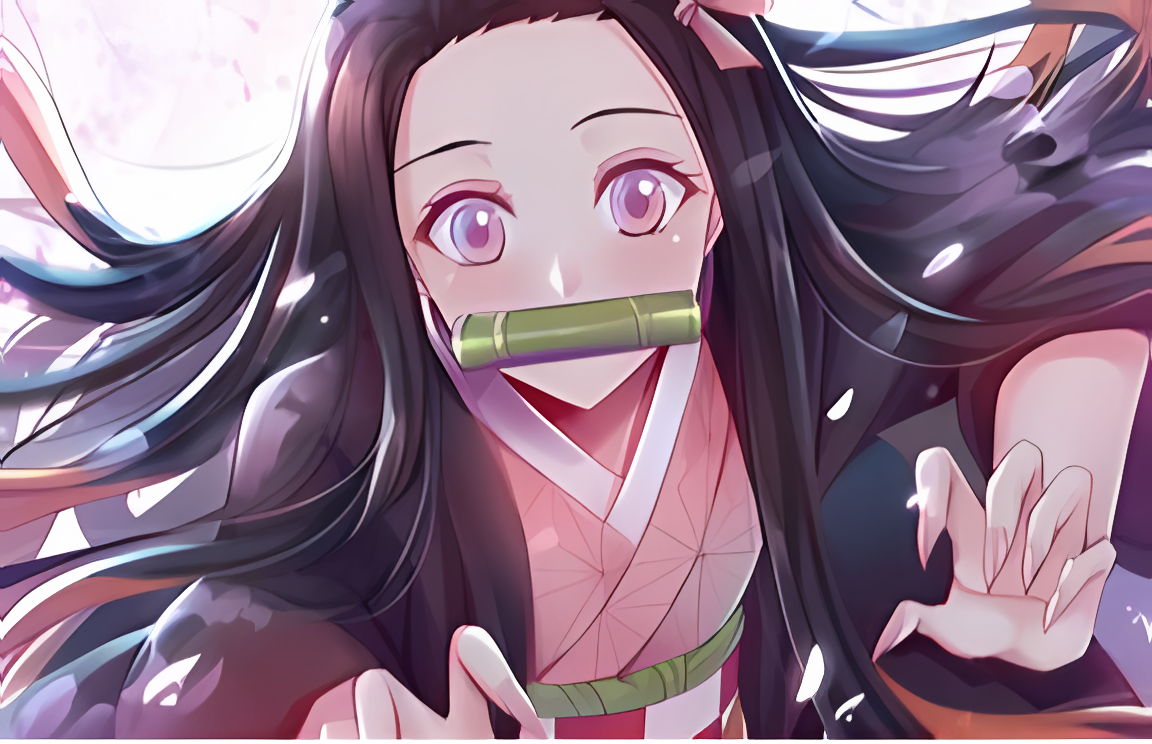 More Choices
Can't wait to try Image Upscaler right now? You can implement most of the above functions on the website of Nero AI Image Upscaler. If you want to optimize your images offline or have more professional processing needs, we also provide a PC download and mobile app, providing you with a more comprehensive and convenient experience.
Come and see what we have:
PC Software
You can implement most of the above functions on the website of Nero AI Image Upscaler. BUT, if you are a professional designer or media practitioner who requires a more professional image processing tool, we highly recommend downloading Nero AI Image Upscaler PC software version.

The PC version has following merits:
No size limit of the image uploaded.
Local processing can be offline processed without Internet connection.
More secure and private.
More suitable for processing larger images.
You can easily find it in the Windows Store
Mobile App
For easy editing of images anywhere, we also offer a mobile app: Lens – AI Photo Enhancer, both for Google Play Store and iOS App Store.
To Be Released
We will soon launch portrait repair, text enhancement functions, and other functions to meet your demands. For instance, we will be able to help you bring old yellowing photos back to life or recognize the text on street signs and billboards in the not far future. 
We are dedicated to providing full support for your work, study, life and entertainment. Please keep your eyes on Nero AI Image Upscaler!